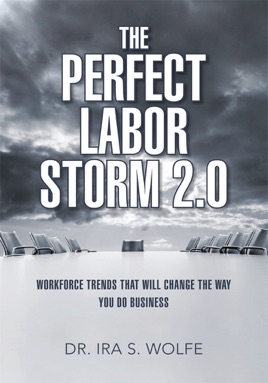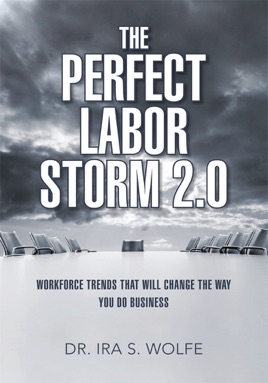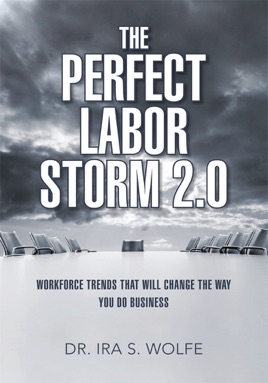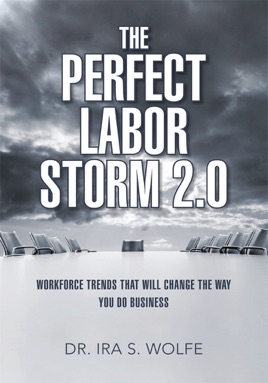 The Perfect Labor Storm 2.0
Workforce Trends That Will Change The Way You Do Business
Beschreibung des Verlags
Jobs are changing. Workforce growth is slowing. The population is aging. Educational attainment levels are lagging. Skill gaps are rising. Generations are clashing.

Any one of these events individually could trigger a significant problem for employers. But combined these workforce trends are creating the Perfect Labor Storm 2.0, unprecedented demographic and economic events that will force employers to change the way they do business.

In this completely revised and updated second-edition book, author Ira S. Wolfe creates a vivid and sometimes frightening image of what future workforces will look like through his use of trends, facts and statistics. He then offers recommendations for recruiting a younger workforce, managing intergenerational conflicts, and retaining workers.

What Other Readers Have to Say about The Perfect Labor Storm 2.0

"Perfect Labor Storm 2.0 is Powerful Stuff enough to make any manager gasp. This isa tremendous work and one that hopefully will change employer attitudes and promoteproper hiring/training/retention efforts."
Martin E. Gilligan, Jr., Owner/Principal Consultant
MARTIN & ASSOCIATES

"Dr. Wolfe skillfully dissects the multifaceted topic of demographic change by detailing its impact on key aspects of everyday life. From a legal prospective, the policy andpractical ramifications of the Perfect Labor Storm are astounding. From recruiting toretirement, the human capital issues raised in this book will be paramount for every business to strategically address. It should be required reading for every Human Resource Professional."
Michael A. Moore, Esq.
Business and Employment Attorney
Russell, Krafft, and Gruber, LLP

"Perfect Labor Storm 2.0 will be one of the most quoted books over the next decades. Iradid his homework on this one. Anyone who depends on having a strong workforce for the next twenty years better heed his warnings and prepare accordingly."
Bobby Foster
The Organizer Plus Co., LLC

"A fantastic body of work. After reading Perfect Labor Storm 2.0, I was thinking howimportant it would be for each of the Presidential candidates as well as all our elected officials to read this book."
Stuart Murphy
Round Table Consulting

"Everyone in business should have a copy of The Perfect Labor Storm on their desk, notjust their bookshelf."
R.D.A. Morris
Major, Pennsylvania State Police, retired

"Let me tell you once again that you did a FANTASTIC job with The Perfect Labor Storm. I learned so much reading your well-researched and thought out tome. Its outstanding."
Marian L. Fetter, M.S.