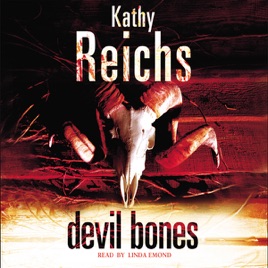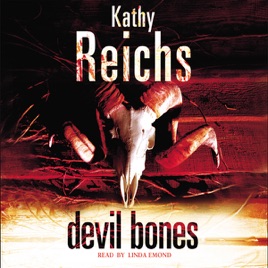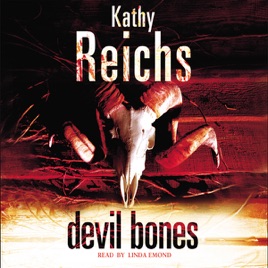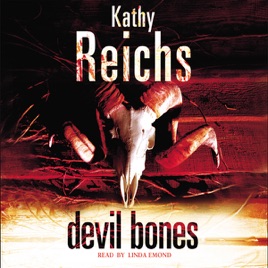 Devil Bones: Temperance Brennan, Book 11
Publisher Description
An underground chamber is exposed in a seedy, dilapidated house with sagging trim and peeling paint...When a careless plumber accidentally knocks through a wall, he is horrified by what he uncovers.

Called to the scene is forensic anthropologist Dr Temperance Brennan. Fighting her claustrophobia, and the unmistakeable sweet, fetid odour of rotting flesh, Tempe descends the precariously steep, makeshift wooden steps. What awaits her below is a ritualistic display: slain chickens and a goat - and a skull, ghostly pale, rests on a pedestal, the lower jaw missing, the empty orbits staring back at her. The forehead is darkened by an irregular stain the exact red-brown of dried blood, and lined with remnants of desiccated tissue. Two cauldrons stand nearby, beads and antlers suspended overhead. Age, race and sex indicators confirm the skull as that of a young, black female - but how did she die, and when?

Then, just as Tempe is working to determine the post-mortem interval, another body is uncovered. The corpse is headless, the torso is carved with Satanic symbols. Could there be a connection? Must Tempe face the sickening possibility that Devil-worshippers are sacrificing human victims?
Bones is based on this series, not the other way around.
This series of books are actually the basis for the Fox television program, Bones. Both books and show follow the life of forensic anthropologist Temperance Brennan. However, there are some differences in the characters and the setting. That doesn't make the books any less exciting though.
This book....
This book is alright.. my mother read it and recomends it.. its sort of a crime, bones, i'm almost certain it was based on the tv program, BONES
catchya laterx.
All for it!
The new Tempe Brennan novel was an absolute 10/10! I recommend to anyone in the likings of Kathy Reichs books. For anyone who hasn't yet read it.