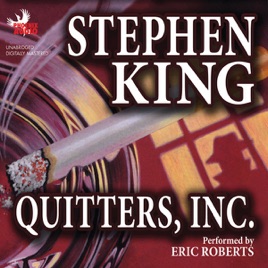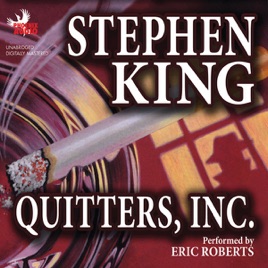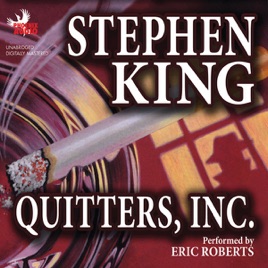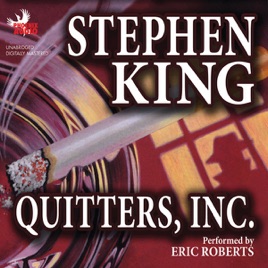 Quitters, Inc. (Unabridged)
Publisher Description
Dick Morrison's life has become a nightmare of addictions, filling his days with overeating, overworking, and smoking way too much. When an old friend tells him about a surefire way to quit, he's more than willing to give it a shot. But what Dick doesn't know is that Quitters, Inc. demands a high price from anyone who strays from their rigid rules-like a few volts of electricity for the nearest and dearest... or maybe a missing thumb? Forced to choose between his desperate need for cigarettes and the dire consequences of giving in to his addiction, Dick must decide just how important another drag really is.
Decent quality but overpriced
If you're a fan of Stephen King this short story shouldn't disappoint in terms of quality, it's certainly interesting enough to keep you listening. That being said it's hardly his greatest work, and for a 40 minute story it's rather overpriced. For the same price I'm sure it wouldn't be too hard to find something both longer and more engaging, so I don't recommend this unless you've already listened to everything else by him and have plenty of money to burn.
Boring plot, dull story.
The sound quality on this is rather muffled and a little hard to understand at times. That might have been ok if the story itself was engaging. I wouldn't waste your money on this... $8.99 for a 40 minute story which is rather BORING and goes absolutely nowhere. The plot is ludicrious and the characters actions are unconvincing. Overall this is just a dud.