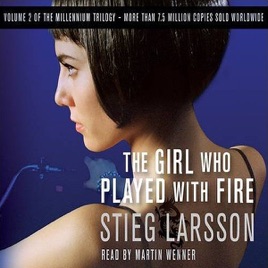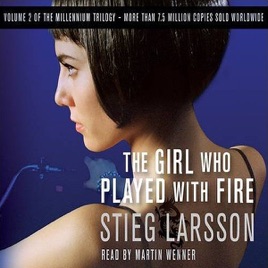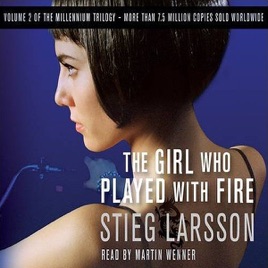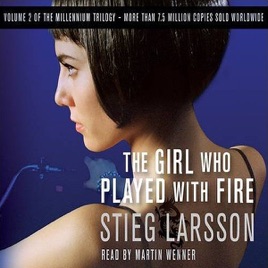 The Girl Who Played With Fire: The Millennium Trilogy, Volume 2
Publisher Description
The second instalment of the Millennium Trilogy - which has sold more than 7.5 million print copies worldwide

The Expose
Millennium publisher Mikael Blomkvist has launched an explosive investigation into the sex-trafficking industry in Sweden and its international links.

The Murder
When two journalists are found dead in a Stockholm apartment, police are baffled by what appears to be a professional killing.

The Suspect
Ex-security analyst and former child delinquent Lisbeth Salander is wanted for murder, but the trail has gone cold. The only way Salander can be reached is by computer. But she for her part can break into almost any network she chooses.
ABRIDGED VERSION
Don't really need this to be posted I just wanted to say that you need to make mention of this being an Abridged version. Thank you.
The Girl Who Played With Fire
Just brilliant. Seen the movie, read all the books and now listening to this, cements everything into place. The reader is brilliant - the best I've heard
voice quality
the enjoyment from this audiobook came from the quality of the story, and less-so, the quality of the audio.
Lisbeth Salander is given a horrible "voice" in this version, which is a pity as most of the other "voices" are okay.
be aware this is an ABRIDGED VERSION, as it dose not clearly state that.
the only other benefit is the price is about right for an audiobook, but is it worth your money? probably not.