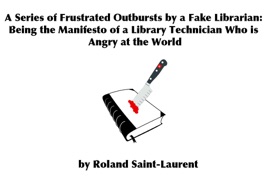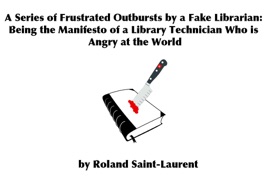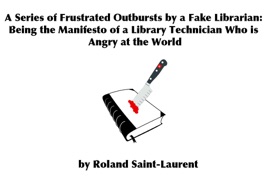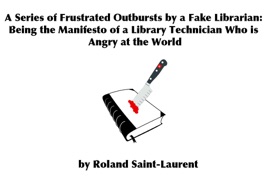 A Series of Frustrated Outbursts by a Fake Librarian
Being the Manifesto of a Library Technician Who is Angry at the World
Publisher Description
Library technician Roland Saint-Laurent documents the ups and downs of library work in this "hilarious" new book! This book contains a series of entries covering various aspects of his life on the job, from petty staff back-biting to lurid accounts of patron insanity.
Sometimes heart-warming, but mostly prurient, you'll love spending an evening curling up with this delightful volume!
An easy fun read
I enjoyed this book over a lazy afternoon. It's anecdotes should at least make you smile. So not a waste of time at all.