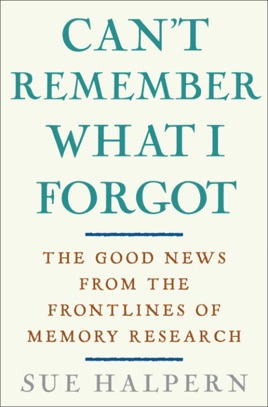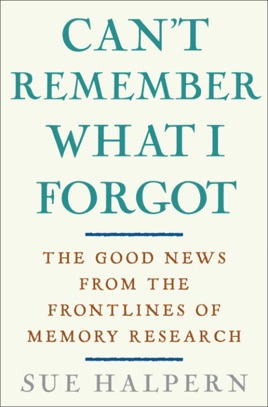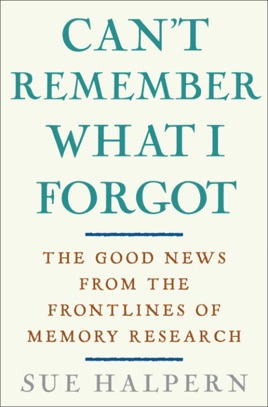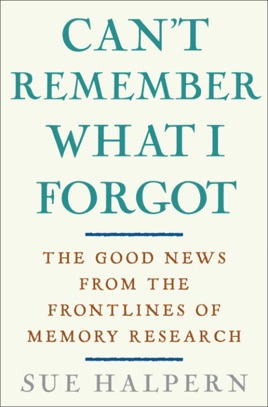 Can't Remember What I Forgot
The Good News from the Front Lines of Memory Research
Publisher Description
An essential behind-the-scenes foray into the world of cutting-edge memory research that unveils findings about memory loss only now available to general readers.

When Sue Halpern decided to emulate the first modern scientist of memory, Hermann Ebbinghaus, who experimented on himself, she had no idea that after a day of radioactive testing, her brain would become so "hot" that leaving through the front door of the lab would trigger the alarm. This was not the first time while researching Can't Remember What I Forgot, part of which appeared in The New Yorker, that Halpern had her head examined, nor would it be the last.

Halpern spent years in the company of the neuroscientists, pharmacologists, psychologists, nutritionists, and inventors who are hunting for the genes and molecules, the drugs and foods, the machines, the prosthetics, the behaviors and therapies that will stave off Alzheimer's and other forms of dementia and keep our minds–and memories–intact. Like many of us who have had a relative or friend succumb to memory loss, who are getting older, who are hearing statistics about our own chances of falling victim to dementia, who worry that each lapse of memory portends disease, Halpern wanted to find out what the experts really knew, what the bench scientists were working on, how close science is to a cure, to treatment, to accurate early diagnosis, and, of course, whether the crossword puzzles, sudokus, and ballroom dancing we've been told to take up can really keep us lucid or if they're just something to do before the inevitable overtakes us.

Beautifully written, sharply observed, and deeply informed, Can't Remember What I Forgot is a book full of vital information–and a solid dose of hope.
PUBLISHERS WEEKLY
Novelist and science writer Halpern (Four Wings and a Prayer) wades bravely into the morass of modern memory research to sort the truth from a wide assortment of "hyperbole and promises and platitudes." The news is mixed: most of us won't develop Alzheimer's, but everyone will suffer some memory loss. After describing the different types of memory, Halpern gamely undertakes a series of brain scans used to reveal brain damage and tries diagnostic tests that measure memory through the ability to recall words, images and smells. Researchers have identified a gene closely linked with Alzheimer's, but drugs to treat or prevent memory loss are still far from reality, Halpern says, adding that for many drug companies, the success of a remedy is measured only by how quickly it moves off the shelves. Armed with a mix of hope and healthy skepticism, the author also examines claims that eating chocolate (among other things) or solving puzzles can improve brain function. "So much of who we know ourselves to be comes from what we remember," Halpern writes, and her timely book offers a vivid, often amusing introduction to a science that touches us all.