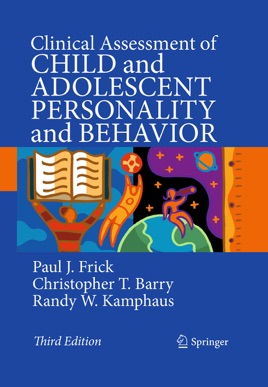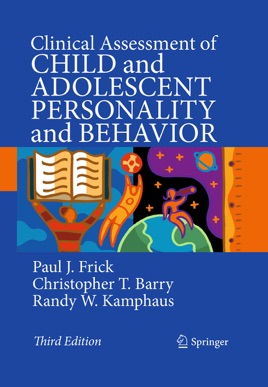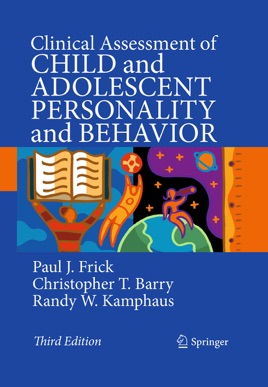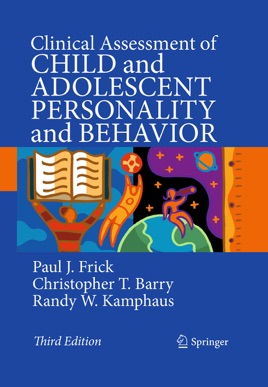 Clinical Assessment of Child and Adolescent Personality and Behavior
Publisher Description
As the knowledge base of child clinical and pediatric assessment continues to grow rapidly, so does the need for up-to-date information, explanations, and references—especially now, as commonly used tests are revised and reevaluated regularly, and evidence-based assessment has become the standard for practice. The Third Edition of Clinical Assessment of Child and Adolescent Personality and Behavior is an ideal update, designed to help graduate students and practitioners meet the challenges of assessing – and improving services to – these young clients.


This highly accessible research-to-practice text offers the depth of coverage necessary to understand the field. It is firmly rooted in current knowledge on psychopathology and normative development. The authors review the various types of measures used to assess children's emotion, behavior, and personality, and they provide clear recommendations for their use. In addition, they emphasize skills, from rapport building to report writing, that are crucial to clinical expertise regardless of theoretical background. Finally, the authors provide clear guidelines for conducting evidence-based assessments of some of the most common forms of psychopathology experienced by children and adolescents.


This new edition:


Focuses on key psychological constructs in child and adolescent development that are important for guiding the assessment process.

Provides current research findings to encourage evidence-based practice.

Compares tests and assessment methods so that readers can make the most appropriate choices.

Provides clear guidelines for using various assessment methods in clinical assessments.

Provides guidelines in such important areas as legal and ethical issues, cultural considerations, and communication of assessment results.

Features case examples, text boxes, and other aids to comprehension.

Includes special chapters to guide evidence-based assessment of ADHD, conduct problems, depression, anxiety, and autism spectrum disorders.


Clinical Assessment of Child and Adolescent Personality and Behavior is a valuable updated resource for graduate students as well as veteran and beginning clinicians across disciplines, including school and educational psychology, clinical child and adolescent psychology, and counseling psychology.