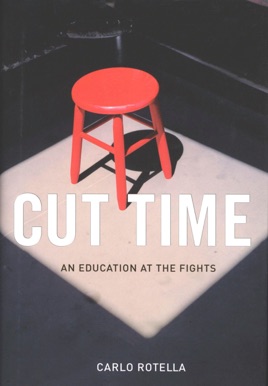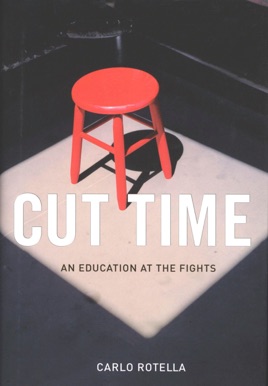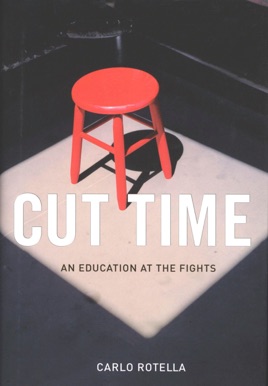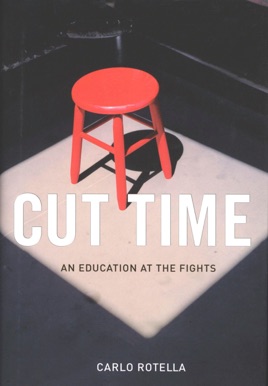 Cut Time
An Education at the Fights
Publisher Description
Carlo Rotella, an award-winning writer and ringside veteran, unearths the hard wisdom in any kind of fight, from barroom dustup to HBO extravaganza. He vividly describes the tough choices and subtle pleasures that come the way of every fighter, from perennial underdogs on the tank-town circuit to the one-time heavyweight champion Larry Holmes, who still spars to retching exhaustion daily.
Rotella uncovers the often startling light that boxing sheds on the world beyond the ring. A college student's brief fistic career pinpoints the moment when adulthood arrives. The serenity of a fellow fan shows Rotella how to process the trauma of a car crash. The persistence of a wizened ex-champion reminds him of his grandmother and helps him accept her death. Throughout, Rotella achieves moving resonances between the worlds inside and outside the ropes.
He also tackles fascinating questions that have gone largely unexplored until now: How do boxers endure the brutal punishment that is the sport's essence? And why do they come back for more, again and again? As Rotella traces his immersion in the fight world, he achieves what few other writers in that world have: he makes it relevant to us, whether we're fans or not.
PUBLISHERS WEEKLY
An English professor and fight fan, Rotella writes essays that speak to both his passions. His carefully crafted prose ("Andreske's internal organs rolling and bruising in the lightless sea of his insides, like submarines bracketed by depth charges in old movies") demonstrates a gift for language as well as an in-depth understanding of boxing. Whether a fight takes place in a sold-out arena, a dingy training hall or a street corner outside a townie bar, Rotella, always the teacher, seeks out the inherent lesson to be learned by "the most basic fact" common to each and every fight: "hurt." But his most engaging writing occurs when he takes the lessons learned in the ring and applies them to people without monstrous physiques or lightning quick reflexes such as his aging grandmother; Gary, a car crash victim; and Russ, a college student trying to learn to box. Though none of his characters will ever fight a title bout, each one embodies an ideal perseverance, honesty, self-discovery that every fighter must understand to reach his pinnacle as a boxer and that every individual must strive to grow as a person. Rotella's essays, with their marriage of literary analysis and the hard-knocks reality of the fights, are a welcome addition to the vast library of boxing literature.
More Books by Carlo Rotella
See All