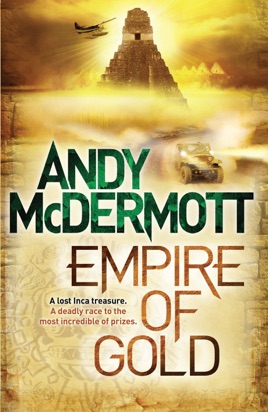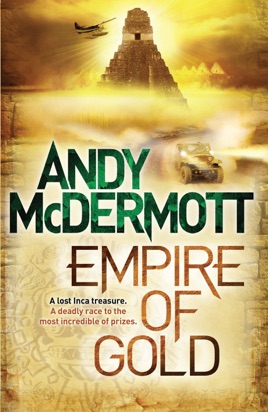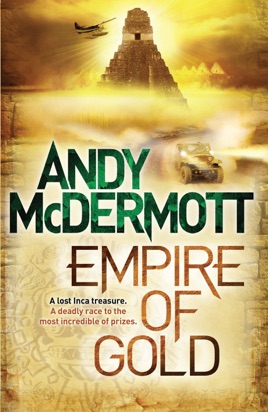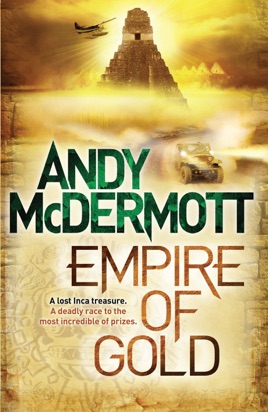 Empire of Gold (Wilde/Chase 7)
Publisher Description
Nina Wilde and Eddie Chase are back for their seventh blockbusting adventure by the bestselling author of THE HUNT FOR ATLANTIS, Andy McDermott.

When archaeologist Nina Wilde and her husband, ex-SAS soldier Eddie Chase, are given the chance to work on an Interpol investigation into smuggled artefacts, they are stunned to realise that the artefacts hold clues to the location of a lost Inca settlement hidden somewhere in South America. As Nina and Eddie dig deeper, it soon becomes clear that finding the settlement may only be the start of their incredible quest. One which, astonishingly, may lead them to one of the greatest legends of all time: El Dorado -- the mythical city of gold. Nina and Eddie are desperate to locate the fabled city. But they are not alone in their search. Deep in the jungles of Venezuela, they face corrupt soldiers, murderous revolutionaries and ruthless drug lords who will stop at nothing to obtain the city's treasures. With so much at stake, what price will they pay for the greatest of fortunes?
42, the meaning of life
,
Empire of Gold, book #7
A fast action story line that keeps you intrigued, can't put it down and wanting for more.
I have/am reading novels from all 3 authors, each author is as good as each other.
Put Andy McDermott, Clive Cussler and Australian author Matthew Reilly in a room together, they would definitely come up with a book that would be a best seller of all time using their favourite characters from each of their series of novels.
One more to go!
I'm currently reading this book, the 7th in a fantastic adventure series!!
Will Eddie and Nina ever be able to uncover a lost treasure with out some
crazy person trying to kill them for it :) haha
good read as allways
Empire of Gold
Poor Eddie when will he ever learn. Now he has his x wife and his current wife against him. He has MI5,MI6 & Interpol all after him.
Oi go you good thing!!
More Books by Andy McDermott
See All