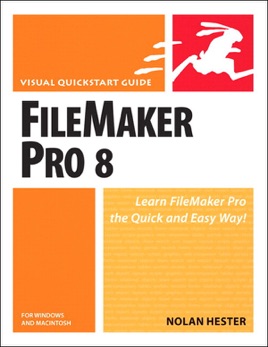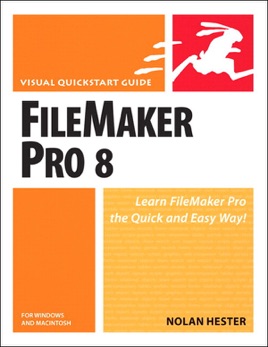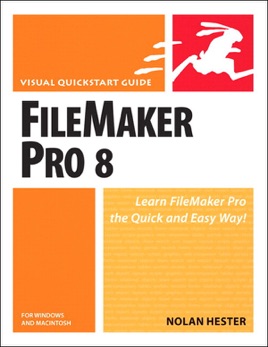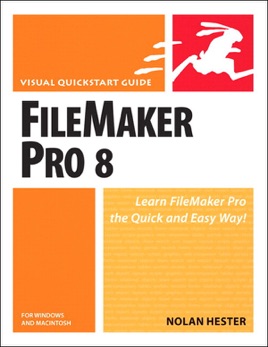 FileMaker Pro 8 for Windows and Macintosh
Visual QuickStart Guide
Publisher Description
This is the eBook version of the printed book.
Need to learn FileMaker Pro fast? Try a Visual QuickStart Guide!

If you've recently upgraded to FileMaker Pro 8, teach yourself this powerful database software the quick and easy way! Using pictures rather than lengthy explanations, this Visual QuickStart Guide takes you from working with records and files to creating and designing databases, printing and networking with FileMaker, and Web publishing with FileMaker in no time. Step-by-step tasks show you how to use new features like PDF and Excel makers; fast match, fast send, layout alignment, email merge, and table import tools; and popular features like digital image management to organize digital photos with minimal effort and XML support to easily share and integrate data with other applications--even those not running FileMaker. This affordably priced, reference style book also includes a companion Web site with excerpts, tips, related links, and more. You'll be up and running in no time!