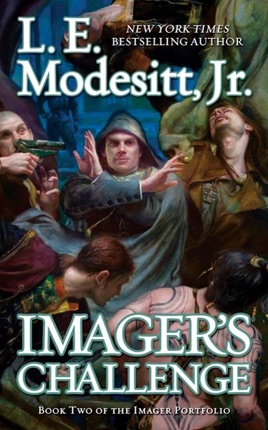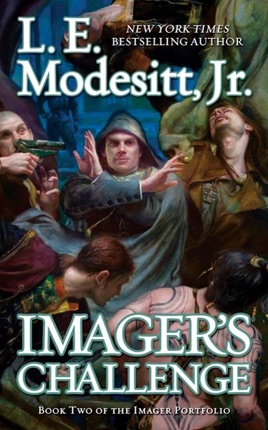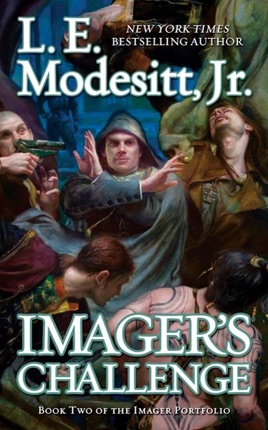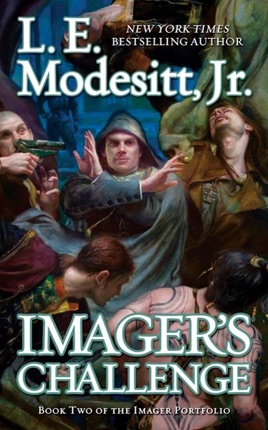 Imager's Challenge
Book Two of the Imager Porfolio
Publisher Description
The Imager Porfolio is a bestselling and innovative epic fantasy series from L. E. Modesitt, Jr. that RT Book Reviews says "shines with engrossing characters, terrific plotting, and realistic world-building." Continue the journey with Imager's Challenge.

Still recovering from injuries received in foiling the plots of the Ferran envoy, Rhenn is preparing to take up his new duties as imager liaison to the Civic Patrol of L'Excelsis. No sooner has he assumed his new position than he discovers two things: no one wants him there, and someone wants him dead.

The Imager Portfolio
#1 Imager / #2 Imager's Challenge / #3 Imager's Intrigue / #4 Scholar / #5 Princeps / #6 Imager's Battalion / #7 Antiagon Fire / #8 Rex Regis / #9 Madness in Solidar / #10 Treachery's Tools / #11 Assassin's Price

Other series by this author:
The Saga of Recluce
The Corean Chronicles
The Spellsong Cycle
The Ghost Books
The Ecolitan Matter

At the Publisher's request, this title is being sold without Digital Rights Management Software (DRM) applied.
PUBLISHERS WEEKLY
In this second installment of Modesitt's serpentine political fantasy series (following 2008's Imager), the imager Rhennthyl has been made a Maitre D'Aspect and Liaison to the Civic Patrol of L'Excelsis. As a covert security operative, Rhennthyl must ferret out corruption. He expects guidance from the Collegium, but the more involved he becomes in the patrol, the more the masters distance themselves. When Rhennthyl makes enemies of one of the high holder families, the Collegium's refusal to become involved leaves him no options but to take matters into his own hands. Though the story drags occasionally as Rhennthyl ponders every aspect of his predicament and the Masters give constant professorial lectures, Modesitt's steady prose guides Rhennthyl and the reader through the hierarchical foot-dragging and feudal power-mongering.
More Books by L. E. Modesitt, Jr.
See All