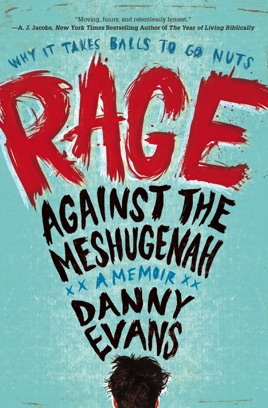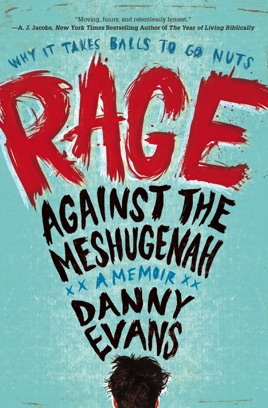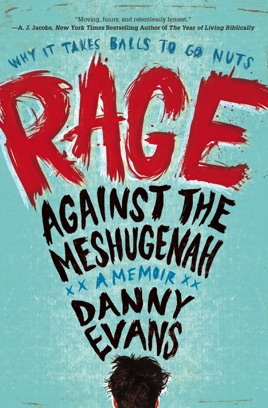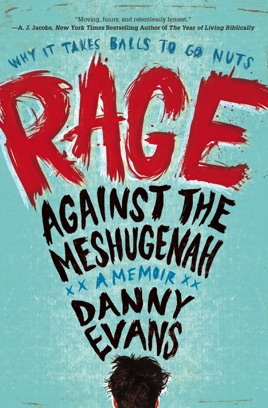 Rage Against the Meshugenah
Why it Takes Balls to Go Nuts
Publisher Description
In his early thirties, Danny Evans had a smokin' hot wife, a new baby boy, and the highest paying job he'd ever had. Then, in the span of one week, a sudden layoff and the events of 9/11 plunged Evans into a crushing depression. At turns poignant and uproarious, Rage Against the Meshugenah vividly traces Evans' journey through the minefield of mental illness from a modern man's point-of-view, including his no-holds-barred confrontations with infuriating sexual side effects, self-medication with beer and porn, and a therapist named Neil Diamond.

Danny Evans is here to tell readers the truth about depression, in his own unique style. Skillfully combining self-deprecating humor, absurdly ridiculous insights, and astute pop culture references, Evans reveals his universal struggle to make himself feel happy in a world gone mad, and he's willing to let readers in on his rollercoaster ride of laugher, tears and a whole lot of meshugenah.
PUBLISHERS WEEKLY
Former Los Angeles ad exec Evans takes a humorous approach to a serious subject as he addresses the depression that descended on him over various periods of his life, leaving him dangerously immobilized. A recent bout of depression precipitated a more aggressive approach to his mental illness: a few days before 9/11, Evans was suddenly laid off from his fancy job at an ad agency and offered two weeks' severance; soon he became anxious about how to support his wife and children in their new house in suburban Southern California. Watching the news about the World Trade Center attack only compounded his sense of helplessness and grief, and he clearly recognized that he had "hit rock bottom." His account by turns grossly humorous, extremely self-critical and brutally honest depicts months of indulging in porn, beer and denial before forcing himself to seek professional help and mend the precious relationships in his life such as with his wife and two young children. Therapy prompted him to ponder his own childhood growing up a good Jewish boy in Simi Valley, Calif., and the issues of anger and agency he wrestled with. Evans addresses feelings of fear and confusion that men are often not allowed to express, and readers may find his wisecracking memoir most useful.