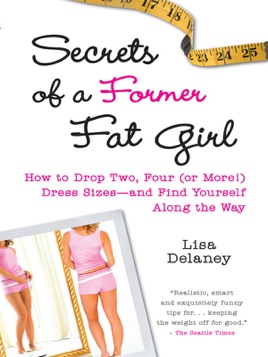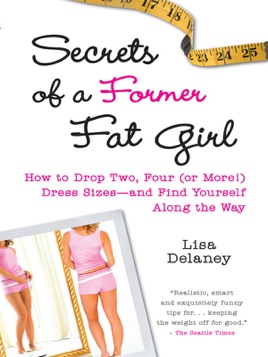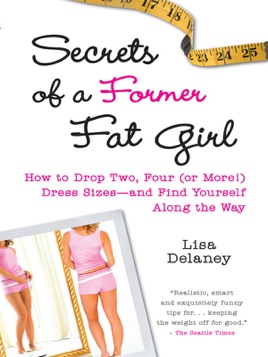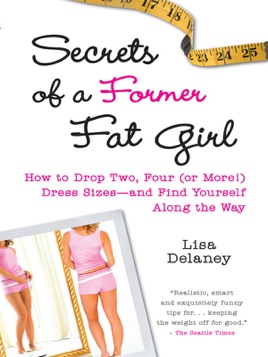 Secrets of a Former Fat Girl
How to Lose Two, Four (or More!) Dress Sizes--And Find Yourself Along the Way
Publisher Description
An inspiring account of one woman's mission to lose six dress sizes and change her life for good

For Lisa Delaney, being a "fat girl" wasn't just a matter of weight, it was a state of mind. At one hundred eighty-five pounds, she was despondent over diets that never worked and disappointed by her dull job and lack of a love life—until a late-night epiphany involving a half-gallon of ice cream convinced her that becoming a former fat girl, in body and spirit, was the key to creating a life she truly loved.

Today, seventy pounds lighter, Lisa is a successful writer at a national magazine. She is married to a man she loves. And she wears a size two.

Eye-opening, accessible, and filled with practical advice, this book reveals the seven secrets of Delaney's success, and explores how shifting from "wannabe Former Fat Girl" to actual Former Fat Girl is as much about seeing yourself as a confident, desirable woman as it is about achieving an ideal weight.
PUBLISHERS WEEKLY
Despite her lack of medical credentials, "Former Fat Girl" Delaney (a freelance journalist currently writing for Health magazine) is convincing simply because she has not only lost weight but has kept it off. She has figured out how to go from size 16 to size 2 jeans and maintain a healthy, slim figure for decades. Instead of talking diets, Delaney focuses on motivation. It's essential to feel like you have control over your life; you have to believe you can change, she insists. After talking about the Jazzercise class that first gave her that "I can" feeling, Delaney offers some practical advice so readers can go beyond losing weight to realizing a better self-image. Keep your new eating/exercising regimen a secret, she advises, as family and friends may be surprisingly resistant to your changes. Be firm and exclude foods or situations you know you can't handle. Visualize the life you want for yourself. Even if her advice is not terribly new, Delaney mixes optimism and realism in such manageable proportions, she may give readers just the boost they need.