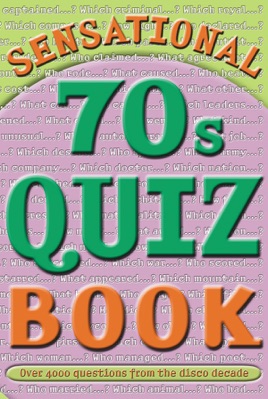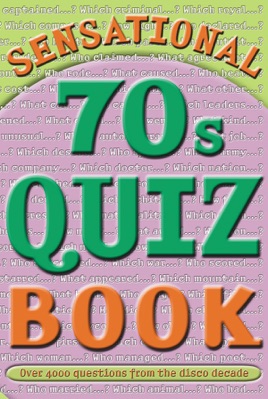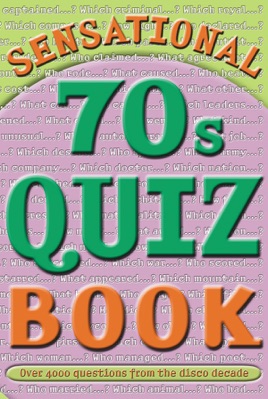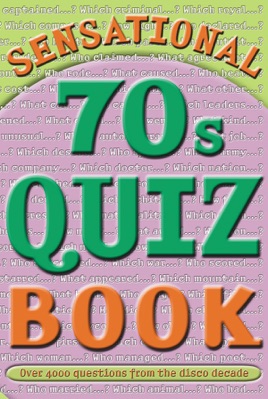 Sensational 70s Quiz Book
Over 4000 Questions from the Disco Decade
Publisher Description
When we look at a movie or TV programme from the 70s doesn't it all seem nearly normal, but not quite? The clothes do not enjoy the paisleys and swirls of the 60s, but they have daring and vibrant colours compared with the more sober hues of today. Many of the cars are still on our roads and many of us have photograph albums full of pictures showing strange-looking cousins from distant lands – ourselves!

We saw movies like The Godfather, A Bridge Too Far, Midnight Cowboy, Rollerball and MASH, but can we remember who directed them and starred in them? Just two decades ago, but those names from politics and the arts: Iain Macleod, Malcom Fraser, John Stonehouse and William Styron – they have a tantalizing echo, but who exactly were they? What exactly were they famous for? Mark Spitz, Joe Bugner, Shane Gould, Roger Millward –all household names in the sporting world of the 70s. Not quite so household now. 

These quizzes will bring it all back – if it was ever there to begin with. And if it wasn't, it soon will be!
More Books by Brian Williams
See All