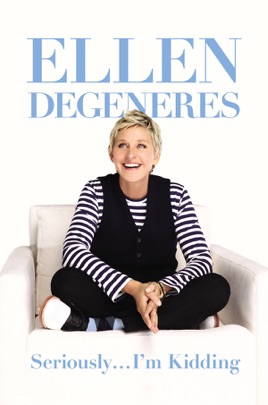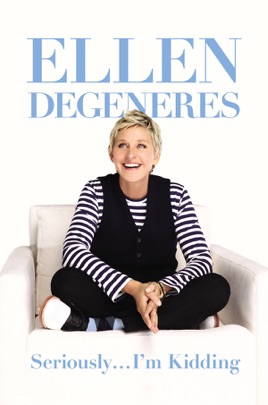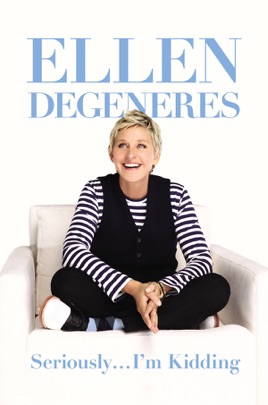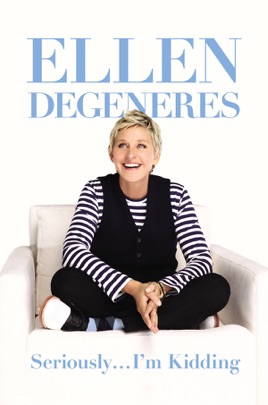 Seriously ... I'm Kidding
Publisher Description
SERIOUSLY ... I'M KIDDING is a look at Ellen's life through her humour. Oh, hi. I'm so glad you decided to turn the book over. Inside you will find an assortment of wonderful things - words, pictures, advice, tidbits, morsels, shenanigans, and, in some copies, four hundred dollars cash. So you might want to buy a few. I don't have enough room on this back cover to tell you all the reasons why you should buy this book, but I can tell you this and it's a guarantee: If you buy it, you will feel better, look better, be happier, grow taller, lose weight, get a promotion at work, have shinier hair, and fall madly, deeply in love. As you probably know, this is normally where authors put nice quotes from fancy people praising their book. I'm a little uncomfortable with that. It feels like a gimmick to get people to buy it and I don't believe in cheap tricks like that. Besides, I know you're way too smart and beautiful to fall for that kind of stuff. Actually, I think you're so wonderful I thought I would use this space to praise you. Yes, that's right. You. Here are some of the nice things I have to say about you: 'that is a beautiful blouse you're wearing. It goes so nicely with this book.'Ellen DeGeneres 'I love the way you're holding this book. It's like you were born to buy it and hold it forever.'Ellen DeGeneres 'You know what I love most about you? that we get each other. And also your eyes.'Ellen DeGeneres
Hilarious, sweet and casual
I had bought this book via itunes (as an 'e-book) for my birthday, and it was SO worth it.

The book is very casual and has instances of jokes that are typical of what Ellen has on her TV show (minus the visual appeal, but still hilarious!)
This is the first book I've read by Ellen so this might be the case for all her books, but i found that reading it was like having her read to you, even though you didnt purchase the audio-book. Its very intimate (in a casual way) and there are always these odd chapters that are short, yet entertaining and thought-provoking.

There were times, i have to note, that it wasnt too enjoyable. The 'longest chapter' is an example of what i mean by unpleasant: i wont spoil it, but lets just say there's a sense of...disapointment given the hype expressed in earlier chapters. Other chapters (only a few) too had a similar notion of digression-induced disapointment.

Recommended for fans of Ellen, and those who enjoy a bit of light reading, and a Lot of Laughter. (i honestly 'laughed out loud' at some parts.
Best book I've read in a while...
I didn't set out to read this book. Honestly. I was looking for another book for my iPad and I came across this book and I immediately knew I needed to read it. I bought it and sat in my room and read it through. Start to finish. You really feel like Ellen is reading the book to you, regardless of the audio version. It's an easy to read book that would be great to read on the beach or on the train work. Definitely a must read.
Hilarious is an understatement!
This book is exquisite, had me in stitches from the very beginning. I highly recommend that everyone reads this. You will be thankful for it. :) well done Ellen!
More Books by Ellen DeGeneres
See All