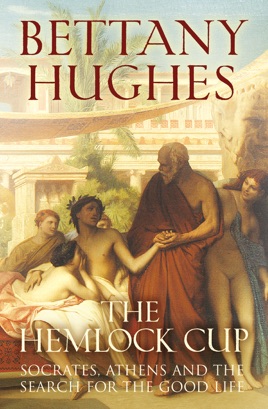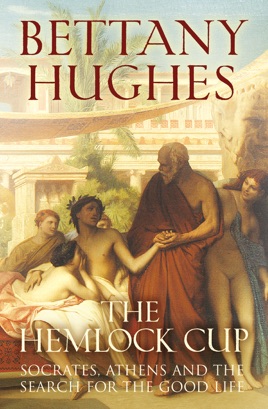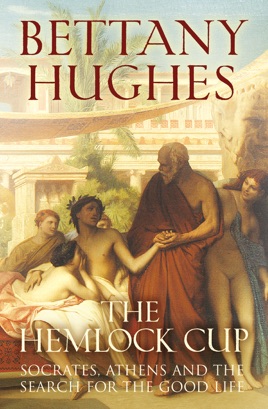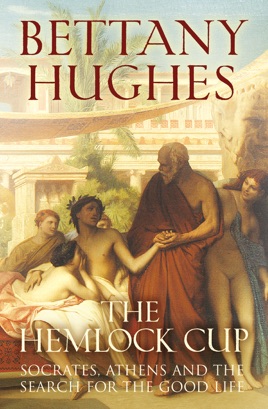 The Hemlock Cup
Socrates, Athens and the Search for the Good Life
Publisher Description
We think the way we do because Socrates thought the way he did. His aphorism 'The unexamined life is not worth living' may have originated twenty-five centuries ago, but it is a founding principle of modern life. For seventy years Socrates was a vigorous citizen of Golden Age Athens, philosophising in the squares and public arenas rather than in the courts of kings, before his beloved city turned on him, condemning him to death by poison.

Socrates lived in and contributed to a city that nurtured key ingredients of contemporary civilisation - democracy, liberty, science, drama, rational thought - yet, as he wrote almost nothing down, he himself is an enigmatic figure. In The Hemlock Cup, acclaimed historian Bettany Hughes gives Socrates the biography he deserves, painstakingly piecing together Socrates' life and using fresh evidence to get closer to the man who asked 'how should we live?' - a question as relevant now as it has ever been.
PUBLISHERS WEEKLY
The brilliant cultural historian Hughes (Helen of Troy) has again produced an intriguing and entertaining biohistory of one of the most important individuals in the ancient world, and of the Athenian society that condemned him to death for daring to question all received wisdom. Drawing on the abundance of contemporary references by both supporters and opponents to the philosopher, Hughes illustrates that "bsolutely of his time, he is also of ours," "the first ironic man" in an unironic age, a gadfly to Athens' citizens and leaders. Moreover, through careful description of fifth century B.C.E. Athens, she brings to life the social, political, economic, literary, and military realities of Socrates' society, in particular the centrality of the agora. Hughes devotes a substantial part of her account to the trial and forced suicide of the great philosopher, events which communicated Socratic humor mixed with courage. Regrettably, she offers little in the way of criticism of modern authors such as I.F. Stone who have clouded Socrates's reputation by championing the populist and "democratic" tyrants. But she aptly conveys the continuing urgency of Socrates' devotion to the inquiring mind. 16 pages of color illus.; 33 b&w illus.; 5 maps.
More Books by Bettany Hughes
See All