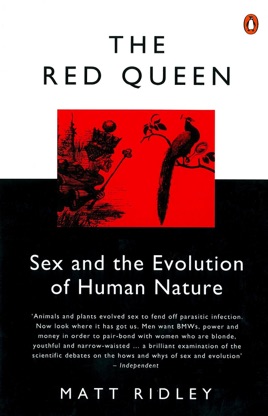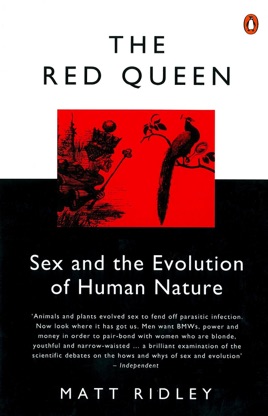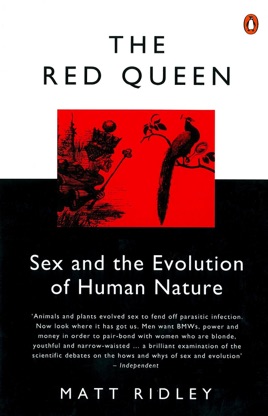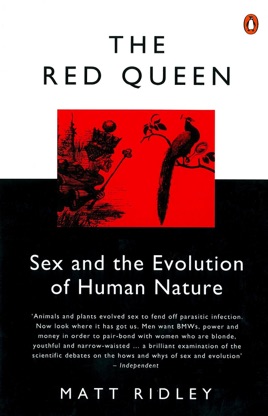 The Red Queen
Sex and the Evolution of Human Nature
Publisher Description
Sex is as fascinating to scientists as it is to the rest of us. A vast pool of knowledge, therefore, has been gleaned from research into the nature of sex, from the contentious problem of why the wasteful reproductive process exists at all, to how individuals choose their mates and what traits they find attractive. This fascinating book explores those findings, and their implications for the sexual behaviour of our own species. It uses the Red Queen from 'Alice in Wonderland' – who has to run at full speed to stay where she is – as a metaphor for a whole range of sexual behaviours. The book was shortlisted for the 1994 Rhone-Poulenc Prize for Science Books.

'Animals and plants evolved sex to fend off parasitic infection. Now look where it has got us. Men want BMWs, power and money in order to pair-bond with women who are blonde, youthful and narrow-waisted … a brilliant examination of the scientific debates on the hows and whys of sex and evolution' Independent.
PUBLISHERS WEEKLY
Why do we have sex? One of the main biological reasons, contends Ridley, is to combat disease. By constantly combining and recombining genes every generation, people ``keep their genes one step ahead of their parasites,'' thereby strengthening resistance to bacteria and viruses that cause deadly diseases or epidemics. Called the ``Red Queen Theory'' by biologists after the chess piece in Lewis Carroll's Through the Looking-Glass which runs but stays in the same place, this hypothesis is just one of the controversial ideas put forth in this witty, elegantly written inquiry. Ridley, a London-based science writer and a former editor of the Economist , argues that men are polygamous for the obvious reason that whichever gender has to spend the most time and energy creating and rearing offspring tends to avoid extra mating. Women, though far less interested in multiple partners, will commit adultery if stuck with a mediocre mate. In Ridley's not wholly convincing conclusion, even human intellect is chalked up to sex: virtuosity, individuality, inventiveness and related traits are what make people sexually attractive. Photos. BOMC and QPB alternates.