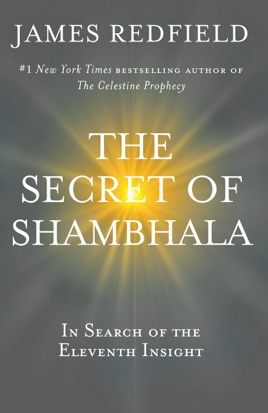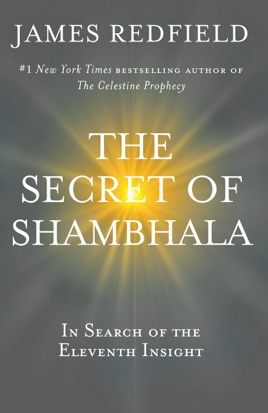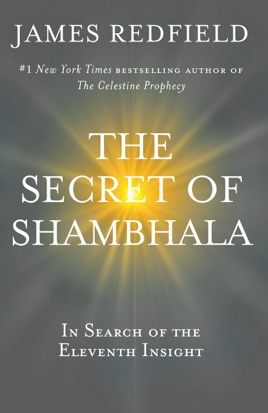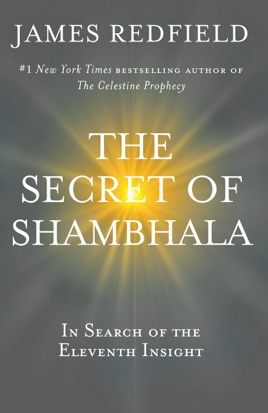 The Secret of Shambhala
In Search Of The Eleventh Insight
Publisher Description
The inspiring journey of the international bestsellers The Celestine Prophecy and its sequel, The Tenth Insight, continues...

In the remote snow-covered mountains near Tibet lies a community long thought to be a mere myth called Shambhala, or Shangri-La. Here, in this place, is knowledge that has been kept hidden for centuries - and an insight that can have profound impact on the way each of us lives our lives.

Your search for Shambhala will lead to Kathmandu, Nepal and then to Lhasa, Tibet. You will meet the secret Tibetan sect that guards mysterious legends. You will pass regions where anger and compassion struggle for ascendancy, and arrive at a place where the stunning reality about human prayer-energy is about to be revealed.

Like all of James Redfield's books The Secret of Shambhala has a parable effect. Open yourself to this adventure and the experience will stretch your worldview and leave you determined to channel your thoughts and wishes into a dynamic force that can help you liberate your life, enhance others and actively change the world.

'The best yet from James Redfield ... even better than The Celestine Prophecy' -- Marianne Williamson

'In his inimitable style of great storytelling, James Redfield opens us up to a world of insight, synchronicity and power. Read this book.'-- Deepak Chopra
PUBLISHERS WEEKLY
The third book in the Celestine series, this slight fable begins with an appealing spiritual quest, but is soon burdened with Redfield's millennial concerns. Still, readers who made bestsellers of The Celestine Prophecy and The Tenth Insight are not likely to be deterred, especially those who are interested in Eastern wisdom. Instructed by a neighborhood girl to seek a place of total enlightenment, the narrator makes an imaginary journey to Tibet in search of Shambhala (also known as Shangri-La). Under constant threat by Chinese soldiers, he makes a harrowing passage with the help of human and spirit guides, ultimately reaching the kingdom where the secrets of "the eleventh insight" are revealed in stages. Based on the notion that we attract the events in our lives, the 11th insight reveals that prayer in the form of affirmations and positive energy can empower not only individuals, but whole societies. Readers will find value in Redfield's simply stated comments about building energy through nutrition, posture and thought, and refusing to erode one's energy through negative thinking, including hatred, anger and evil. Redfield believes that baby boomers, with their interest in the human potential movement, have the power to fulfill their generational mission (as their parents did with WWII) by using the 11th insight to counter negative social forces, such as lack of community, youth alienation, environmental destruction, terrorism, the power of centralized technology and genetic engineering of all stripes.
The secret of shambala
Awesome! So relatable!
More Books by James Redfield
See All