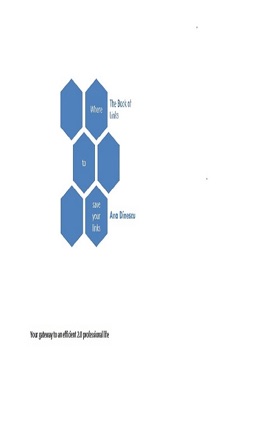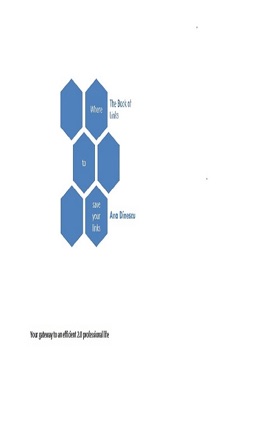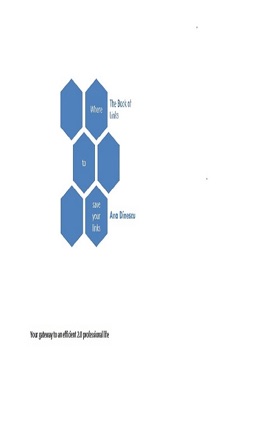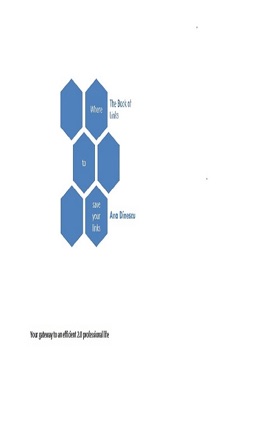 Where to save your links. Your gateway to an efficient 2.0 professional life
Publisher Description
Introduction

It is almost impossible to stay away of various links and information from your domain(s) of interest. Most part of the information is available for free, on Internet. You need them, because you want to improve your education and knowledge. But you need as well time, a lot of time, for reading them. And, space, for saving the precious data for the free moment when you will be able to read it. Or, what about to share them with other people interested in the same things? A couple of year ago, this was almost a dream! Now, we have difficulties in making the right choice over an ever-increasing number of websites and bookmarking sites where we can build new personal and professional contacts.
I tried to set up a list with the most important links, as available at the end of 2010. The list includes the most important social networking website, their geographical and linguistic coverage, the geographical areas and social target.
In most part of the cases we used the official descriptions offered by the websites themselves or my professional publications (as TechCrunch). In other cases, we expressed our personal feedback, as constant or accidentally users. Where possible, we wanted to offer also short explanations about the names and the profile of the users.
Given the rapid changes taking place every single second, we will try to update this list as often as possible. So, stay tuned for the newest information about how to improve your presence in the 2.0 world.