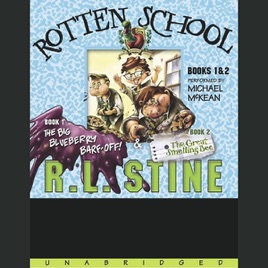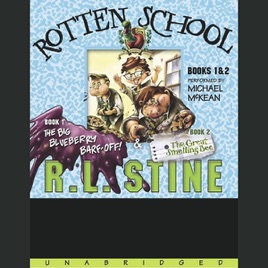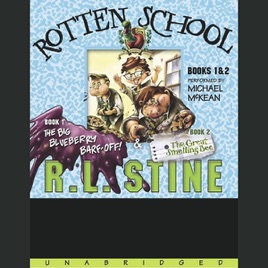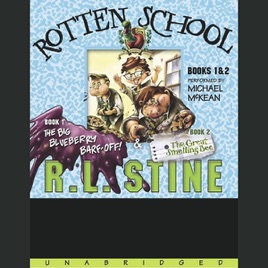 Rotten School 1 & 2: The Big Blueberry Barf-Off & The Great Smelling Bee (Unabridged)
Publisher Description
Welcome to the Rotten School, a new series set in a boarding school that's rotten to the core. The school motto is Growth, Learning, Pizza. Meet charming conniver Bernie Bridges, his arch-rival Sherman Oaks, housemother Mrs. Heinie, Coach Bunz, Headmaster I. Will Upchuck, and the rest of the students and faculty in two stories that prove that while good is good and bad is better, rotten is the best of all!
The Big Blueberry Barf-Off!
Today we're having the world's grossest pie-eating contest! My Rotten House buddies against the wimps at Nyce House. Who can eat 25 blueberry pies? Will it get ugly? Who will barf first? Will we win? Dudes, Bernie B. doesn't know the word lose. Ready, set, EAT PIE!

The Great Smelling Bee
No Pets Allowed at the Rotten School. Who me? Am I in trouble? Three guesses. I have my bulldog, Gassy, here with me. Does he stink? Well...yeah. How do you think he got his name? Give Bernie B. a break; how do I hide a fat, smelly bulldog before I get kicked out of school?