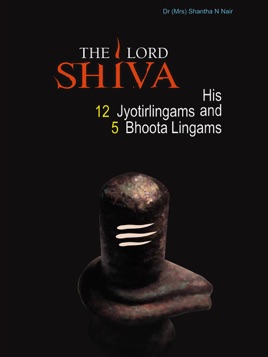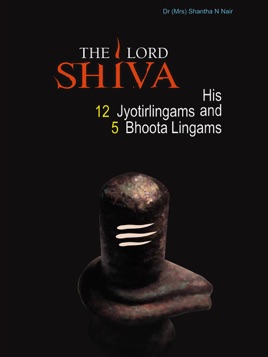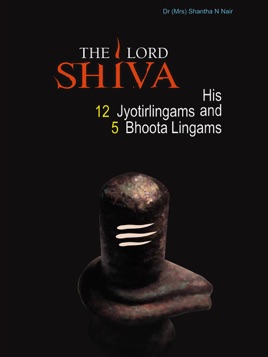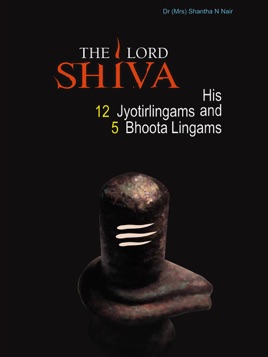 The Lord Shiva
His 12 Jyotirlingams and 5 Bhoota Lingams
Publisher Description
The Lord Shiva

by Dr (Mrs) Shantha N Nair


Lord Shiva, one of the Trimoorties, is the Supreme Ascetic and Lord of the Universe. He is Ardh Nareeshwara, He is Neelakantha who drank poison to save the three worlds and yet, when crazed with grief at the death of Sati, set about destroying them. This truly makes Him an enigma for His devotees all over the world. Who is Shiva? What is the story behind the worship of the lingam? This book is an answer to various such questions which often haunt His devotees.


He is believed to have revealed Himself to His devotees as flame or light or jyoti. The twelve ancient Jyotirlingams that find mention in the Shiva Purana are located in various places all over India. The five elements of Nature, namely Earth, Fire, Wind, Water and Space, worshipped as Panch Bhoota Lingams, have shrines in different parts of South India.


Replete with vivid description, the author presents in a simple and lucid style the essence of Hindu religion, especially Lord Shiva and his Jyotirlingams.


About The Author:


Dr (Mrs) Shantha N Nair, M.A., Ph.D, is a retired Reader and Head of the Department of Economics, S.P.W. College, Tirupati, Andhra Pradesh. She has written several articles in subject journals, published Learners' Dictionary of Economics, translated a few religious books from Tamil to English for the Tirumala Tirupathi Devasthanam (TTD), and has authored several books including The Holy Himalayas – An Abode of Hindu Gods and Echoes of Ancient Indian Wisdom for Hindoology Books. Both have been widely acclaimed by readers in India as well as abroad.