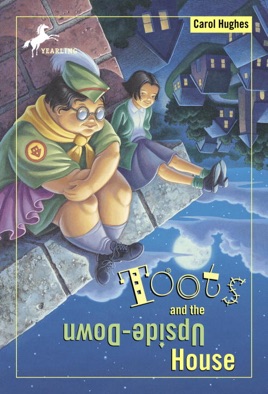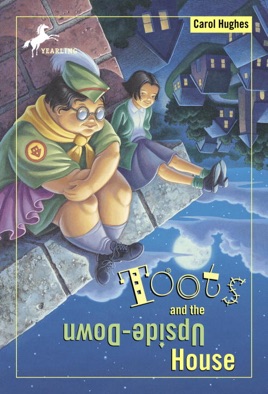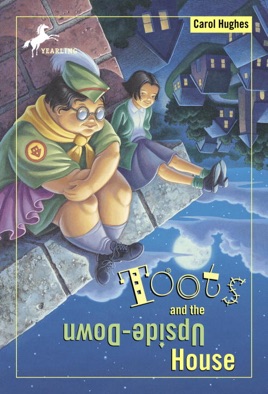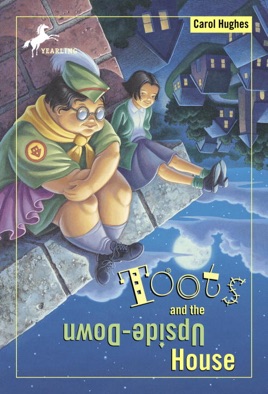 Toots and the Upside-Down House
Descrição da editora
If only Toots hadn't been so angry with her father. If only she hadn't run home by herself. If only she hadn't seen the fairy on the ceiling. . . .

But then again, if things had been different, Toots's whole world wouldn't literally have been turned upside-down. And she would never have had the most amazing adventure. . . .

A rare, special book, Toots and the Upside-Down House combines fantasy and adventure with the real, everyday issues of love and loss. This is a dazzling debut novel, one that children--and parents--will return to again and again.
PUBLISHERS WEEKLY
First-time novelist Hughes offers an inverted perspective of the world in this whimsical British import featuring the neglected daughter of a dedicated philatelist and an unconventional fairy-in-training. Touched by Olive the fairy's magic, Toots shrinks to near invisibility and rises up (feet first) into a well-organized network of fairies busily combating the mischief of goblins and sprites, who threaten to flood the house and thus ruin Mr. Wheate's precious stamp collection. Caught in a battle between destroyers and preservers, Toots learns about temptation, love and courage when her beloved teddy bear is captured. While the framework and archetypal characters are familiar, there is also much to spark the imagination in the author's invention of an elaborate hierarchy of tiny, mythical creatures. Pencil drawings by the three illustrators, whose styles differ markedly, capture the humorous aspects of portly, bespectacled Olive and the shifting moods of Toots. Readers who seek fantasy mingled with real-life conflicts will relish this adventure. Ages 8-12.
Mais livros de Carol Hughes & J. Garett Sheldrew
Ver tudo