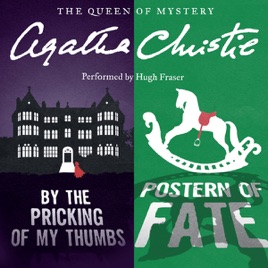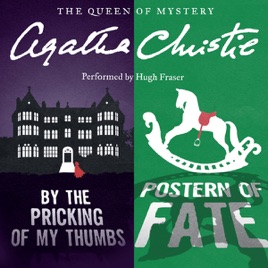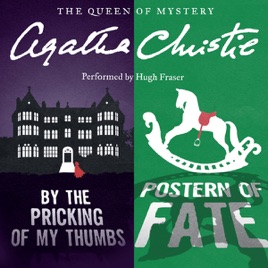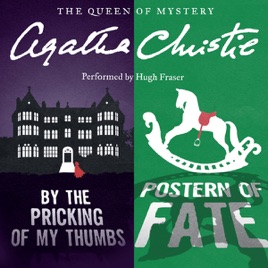 By the Pricking of My Thumbs & Postern of Fate (Unabridged)
Publisher Description
Tommy and Tuppence are at it again. This detective couple can never walk away from a mystery and these two later novels are no exception.

By the Pricking of My Thumbs: When Tommy and Tuppence visit an elderly aunt in her gothic nursing home, they think nothing of her mistrust of the doctors; after all, Ada is a very difficult old lady.

But when Mrs. Lockett mentions a poisoned mushroom stew and Mrs. Lancaster talks about "something behind the fireplace", Tommy and Tuppence find themselves caught up in a spine-chilling adventure that could spell death for either of them...

Postern of Fate: Tommy and Tuppence Beresford have just become the proud owners of an old house in an English village. Along with the property, they have inherited some worthless bric-a-brac, including a collection of antique books. While rustling through a copy of The Black Arrow, Tuppence comes upon a series of apparently random underlinings.

However, when she writes down the letters, they spell out a very disturbing message: "Mary Jordan did not die naturally." And 60 years after their first murder, Mary Jordan's enemies are still ready to kill....

Don't miss out on the rest of the daring couple's adventures and other Agatha Christie mysteries!