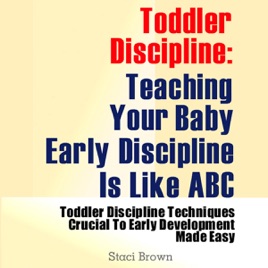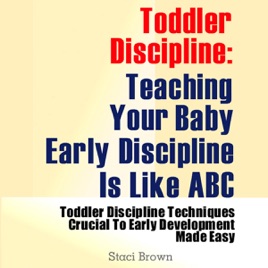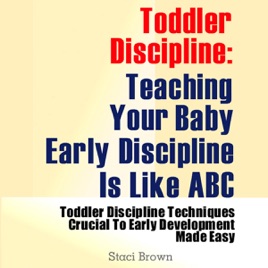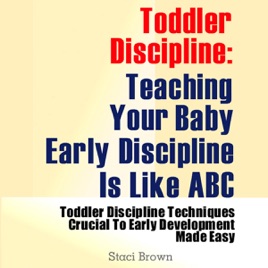 Toddler Discipline: Teaching Your Baby Early Discipline Is Like ABC (Unabridged)
Publisher Description
Toddler Discipline Techniques Crucial to Early Development Made Easy

How exactly do you go about disciplining toddlers? What are the methods that can be used to get them to do what you want to do when you want them to do it? How do you instill this discipline that you hear everyone talking about? In theory it may be a lot to take in and a bit difficult to put into practice but this book serves as a guide to outline how it can be done without putting undue stress on you and the child that you are trying to discipline.

The use of short and to the point phrases is best as they have short attention spans. It is not about punishing the child when they do something wrong but it is more about providing an alternative where possible or explaining as best you can, at their level of language why a certain thing should not be done. Bear in mind ( and the book says this) that this is not an overnight process. It is something that takes time. In fact this discipline is something that will continue through their formative years and into the adolescent. The base for discipline is set in the toddler years and built upon as the years go on. That is why it is so important to do it right the first time to ensure that they do not have any feelings of resentment.

About the Author: Staci Brown wrote this book not only based on her personal experience growing children but also on the research that she did during that period of time and still continues to do as her family grows. She has great tips on how to cut down on a toddler defying you and how to effectively communicate with them. Her ultimate goal is to help any parent to know where to start and how to use the tips to set the foundation for positive outcomes. She also distinguishes between discipline and punishment as some parents are really not aware of the difference.

The great thing is that despite the fact that she has other children, she still has to keep up on her reading and refine her techniques to deal with her son, who is still a toddler. This just highlights to other parents that it is an ongoing process of learning so any failed attempts must not be an excuse to throw the towel in. one just has to go back to the drawing board and come up with a different strategy. The basic rules are still the same, you have to repeat, react and reassure: it is just the method of doing so that will differ slightly from one household to the next.