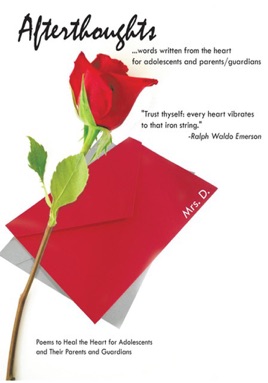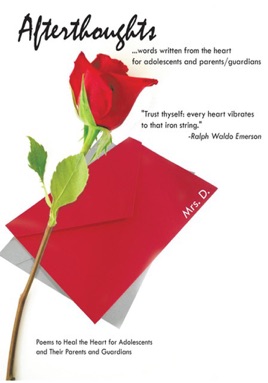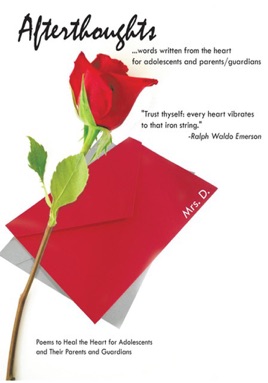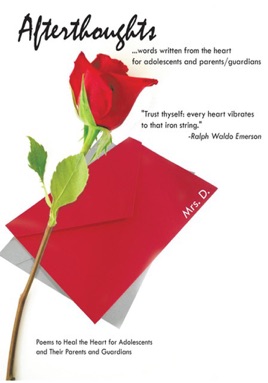 Afterthoughts
Poems to Heal the Heart for Adolescents and Their Parents and Guardians
Publisher Description
Afterthoughts presents an unforgettable journey into the world of adolescence as seen through the eyes of a high school counselor. Each and every day, a very special someone enters the counselors office, knowing that it will be a safe haven to bare his or her soul. It is behind those closed doors that tears fall, heartfelt stories unfold, and answers to lifes most difficult questions begin to unravel. From the fourteen-year-old boy struggling with alcoholic parents to the young girl continuing to fight her addictions; these are emotional journeys that will affect all who read them deeply.

As a way of saying thank you to all those who have opened their hearts to her, author and school counselor Mrs. D. shares a journal created especially for them, presented in poetry and prose.

A Familiar Voice

Amidst the chaotic confusion,
the office phone rings.
Years have passed since the dismal dark voice
on the other end
So frantically fought back thoughts
of taking her life.
She speaks softly, slowly, tearfully,
of todays breakup.
She silently suffers within her
own world of sadness.
With a tearful tone, she speaks of him
And their connection,
The indescribable innocence
they shared together.
Can she sustain the painful prison
of being alone?