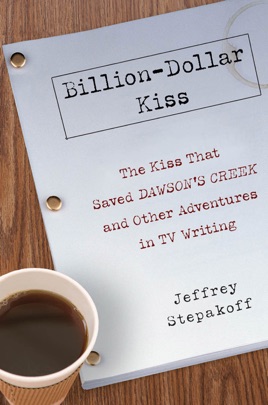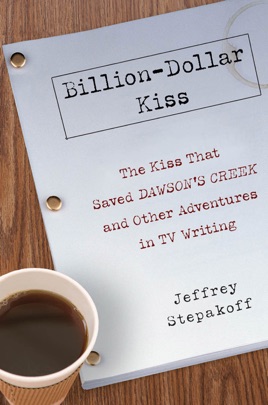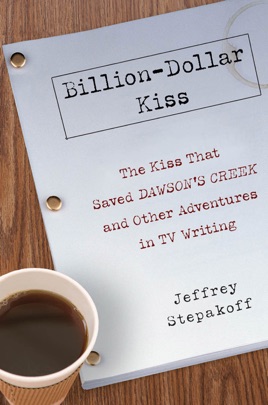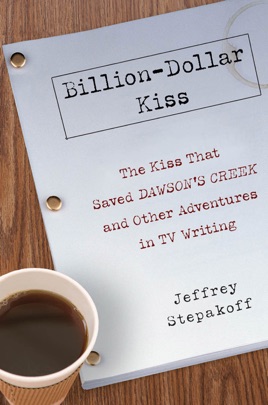 Billion-Dollar Kiss
The Kiss That Saved Dawson's Creek, and Other Adventures inTV Writing
Publisher Description
When Jeffrey Stepakoff was graduating with an MFA in playwriting, he imagined a life in the New York theater, wearing a beret and smoking clove cigarettes. Writing for the "boob tube" didn't even cross his mind. But he ended up in L.A. in the late 80's, when television writers were experiencing their equivalent of a gold rush. After the billion- dollar syndication of Seinfeld, when studios were paying astronomical amounts of money to writers to create the next Friends or ER, the sudden mania for scripted entertainment made the TV writer a hot commodity. He found himself meeting with big agents, inside primetime story rooms, pitch meetings, and on the set of some of TVs most popular shows, and making more money than he'd ever thought possible.

Weaving his personal story with television's, Stepakoff takes us behind the scenes to show what it's like to have a story idea one week and see it come to life and be seen by millions of people just a week later. Stepakoff also takes us inside the industry to explain what we're watching and why by exploring the growing problems of media consolidation, the effects of interference from executives, the lack of diversity, and what reality television is doing to quality scripted television.

When the market crashed and the dust settled, TV executives and the media conglomerates they worked for were sitting on a broken business model. Slowly, a new programming idea began to take hold—what if the writer and their salaries were removed from the equation? Reality TV was born and the TV writer suddenly became obsolete— at least temporarily.
PUBLISHERS WEEKLY
From 1988 until 2004, Stepakoff led a charmed life. A co-executive producer of Dawson's Creek and a writer on Major Dad and The Wonder Years, among other shows, he achieved his lifelong dream: working in television. The 1990s were the glory days, Stepakoff says, when big money was thrown at everyone. Armed with an M.F.A. from Carnegie-Mellon and several key Hollywood contacts, Stepakoff parlayed youth, ambition and luck into gigs on several shows both as a writer and producer netting himself a fortune in the process. He details the money, the madness and the industry in his memoir, in which, along the way, he explains how to break in, how the industry works (from development deals and pilots to bona fide hits) what agents do and why. He chronicles the people and the experience, admitting there is nothing "more intoxicating than making TV shows every week," and noting that a successful show can demand 16-hour workdays to churn out 22 episodes a season. He also explains how, with the advent of reality TV, the party ended. Would-be TV writers will crave these behind-the-scenes details of a writer's life even if that life no longer exists.
More Books by Jeffrey Stepakoff
See All