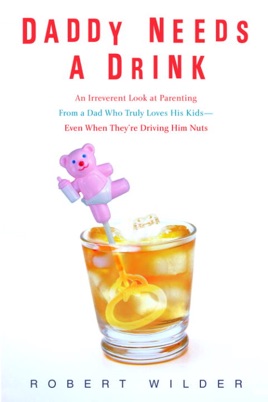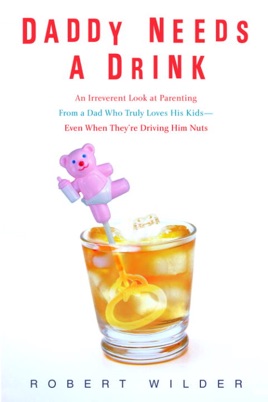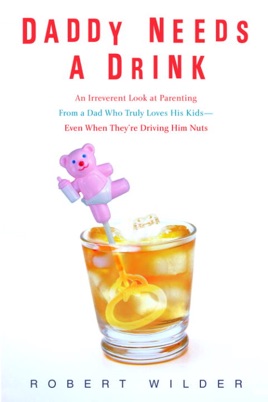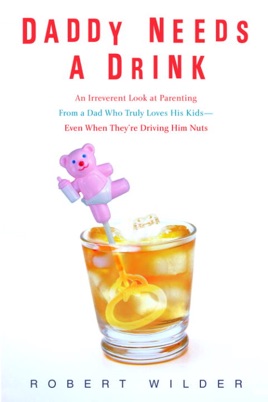 Daddy Needs a Drink
An Irreverent Look at Parenting from a Dad Who Truly Loves His Kids-- Even When They're Driving Him Nuts
Publisher Description
In the tradition of Dave Barry, an irreverent look at fatherhood from a dad who truly loves his kids—even when they're driving him nuts.

"Robert Wilder's hilarious and boldly candid essays about the realities of parenting go down like gin and tonic on a hot summer afternoon."—People

A Santa Fe dad shares heartwarming, comic, often ludicrous tales of raising a family in this laugh-out-loud book perfect for anyone who enjoys the edgy humor of David Sedaris or the whimsical commentary of Dave Barry. Waxing both profound and profane on issues close to a father's heart—from exploding diapers to toddler tantrums, from the horrors of dressing up as Frosty the Snowman to the moments that make a father proud—Robert Wilder brilliantly captures the joys and absurdities of being a parent today.

With an artist wife and two kids—a daughter, Poppy, and a son, London—Robert Wilder considers himself as open-minded as the next man. Yet even he finds himself parentally challenged when his toddler son, London, careens around the house in the buff or asks the kind of outrageous, embarrassing questions only a kid can ask. A high school teacher who sometimes refers to himself jokingly as Mister Mom (when his wife, Lala, is busy in her studio), Wilder shares warmly funny stories on everything from sleep deprivation to why school-sponsored charities can turn otherwise sane adults into blithering and begging idiots.

Whether trying to conjure up the perfect baby name ("Poppy" came to his wife's mother in a dream) or hiring a Baby Whisperer to get some much-needed sleep, Wilder offers priceless life lessons on discipline, potty training, even phallic fiddling (courtesy of young London). He describes the perils of learning to live monodextrously (doing everything with one hand while carrying your child around with the other) and the joys of watching his daughter morph into a graceful, wise, unique little person right before his eyes.

By turns tender, irreverent, and hysterically funny, Daddy Needs a Drink is a hilarious and poignant tribute to his family by a man who truly loves being a father.
PUBLISHERS WEEKLY
Though he entering an already crowded field of pithy family essayists, Wilder's first book still resonates as an idiosyncratic charmer, avoiding the easy jokes for more carefully calculated wit. The familiar perils of parenthood-diaper changing, sleepless nights, inappropriate early words-are enumerated with an easygoing prose style that is consistently clever without ever trying too hard. Wilder is at his best when he ventures slightly farther afield from the standard set-pieces of the genre, such as in the show-stopping piece "Blood on the Tracks," in which he attends a music class for his son taught by a psychotic woman named Judith. Wilder perfectly conveys the nightmarish situation, recalling with escalating anxiety the rhyming couplets in which the teacher sings all of her instructions ("Repeating notes in such location / Is called proper audiation").. Unfortunately, the collection of 33 essays can get repetitive, and also suffers from the disjointed chronology that sometimes plagues works such as these. Nevertheless, Wilder deserves praise for his humor-especially his deadpan and appropriately dispatched profanity-as well as for the well rendered portraits of his worrying wife Lala and his two children.
More Books by Robert Wilder
See All