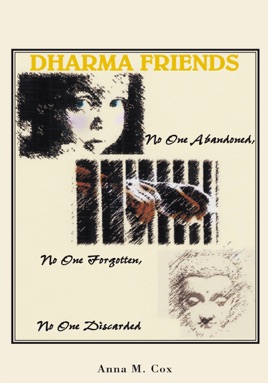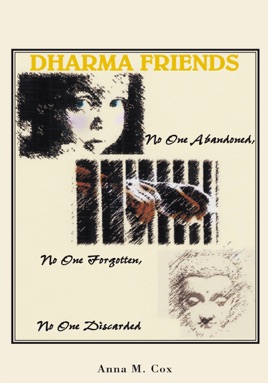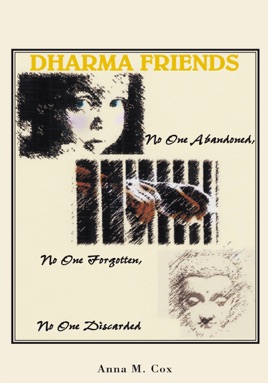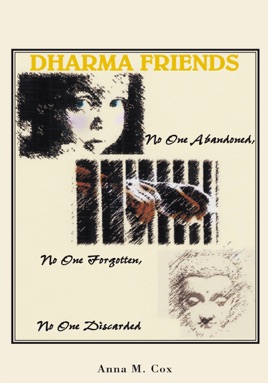 Dharma Friends
No One Abandoned, No One Forgotten, No One Discarded
Publisher Description
Dharma Friends: No one abandoned, No one forgotten, No one discarded opens the cell doors of our nations prisons to the hearts and minds of those finding spiritual freedom and healing. With five years of letters and life stories drawn from the Buddhist newsletter, Dharma Friends, this interactive community of readers and contributors takes us beyond all defenses. This is not the media presentation of our societys incarcerated that frighteningly says to us that those who commit crimes of violence are forever monsters. To lock them up and throw away the key. Death row inmates, those in prison for life, those paroled and soon to be paroled, and their free world friends and lifelines all share their stories of human pain, joy and prayers.

Anna Cox provides contextual chapters that allow us to better understand this subterranean world of prisons. Anna also offers each of the twenty-six verses of The Dhammapada, the teachings of Shakyamuni Buddha, which begin each months Dharma Friends issues. A commentary and a meditation to better understand ones spiritual journey and to awaken compassion follow each verse.

Although this book has its foundation in Buddhism and practitioners of Buddhism tell many of the stories, it is essentially a sharing of ecumenical spirituality. It embraces all who are on a spiritual and healing path. Even as we offer the stories of many that are in prison, we are in truth talking about all beings, including ourselves. The reader will quickly realize that we all need each other, those who live out our dark sides and those who live out our light sides, to know the essential oneness of all mankind. We are clearly each others guides to wholeness and healing.

The vision is to offer our deeply held belief that every individual who is included in these pages or that is reading each story has worth and value. Each is capable of healing and each is capable of falling. No one is all good or all bad. Choices are made by us all, as hard as they might be to make with awareness. Some fears are too great to transcend. Some days are too hard to be even the least bit noble. It is then that it is helpful to have reminders of a vision that will benefit us all. Hopefully, what is offered in this book will be that reminder when any of us forget. No one abandoned, No one forgotten, No one discarded offers a foundation to support us all as we explore the entirety of lifes horrific and hopeful presentations.

Dedication for: Dharma Friends:

No one abandoned

No one forgotten

No one discarded

Dedicated to all those courageous enough to reach beyond the prisons of their mind to explore the vastness of ultimate compassion. May all that read this book be blessed by an awakening of love for all beings with no one abandoned, no one forgotten, and no one discarded from our one heart.