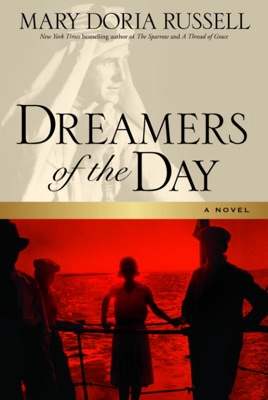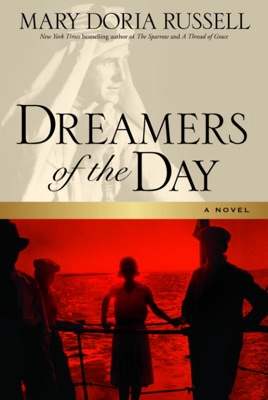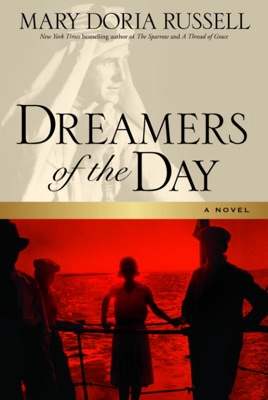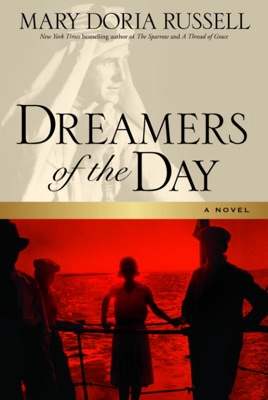 Dreamers of the Day
A Novel
Publisher Description
"I suppose I ought to warn you at the outset that my present circumstances are puzzling, even to me. Nevertheless, I am sure of this much: My little story has become your history. You won't really understand your times until you understand mine."

So begins the account of Agnes Shanklin, the charmingly diffident narrator of Mary Doria Russell's compelling new novel, Dreamers of the Day. And what is Miss Shanklin's "little story?" Nothing less than the creation of the modern Middle East at the 1921 Cairo Peace Conference, where Winston Churchill, T. E. Lawrence, and Lady Gertrude Bell met to decide the fate of the Arab world–and of our own.

A forty-year-old schoolteacher from Ohio still reeling from the tragedies of the Great War and the influenza epidemic, Agnes has come into a modest inheritance that allows her to take the trip of a lifetime to Egypt and the Holy Land. Arriving at the Semiramis Hotel just as the Peace Conference convenes, Agnes, with her plainspoken American opinions–and a small, noisy dachshund named Rosie–enters into the company of the historic luminaries who will, in the space of a few days at a hotel in Cairo, invent the nations of Iraq, Syria, Lebanon, Israel, and Jordan.

Neither a pawn nor a participant at the conference, Agnes is ostensibly insignificant, and that makes her a welcome sounding board for Churchill, Lawrence, and Bell. It also makes her unexpectedly attractive to the charismatic German spy Karl Weilbacher. As Agnes observes the tumultuous inner workings of nation-building, she is drawn more and more deeply into geopolitical intrigue and toward a personal awakening.

With prose as graceful and effortless as a seductive float down the Nile, Mary Doria Russell illuminates the long, rich history of the Middle East with a story that brilliantly elucidates today's headlines. As enlightening as it is entertaining, Dreamers of the Day is a memorable, passionate, gorgeously written novel.
PUBLISHERS WEEKLY
Russell's enjoyable latest historical is told in the exuberant, posthumous voice (yes, it's narrated from the afterlife) of Agnes Shanklin, a 38-year-old schoolteacher from Cedar Glen, a town near Cleveland, Ohio. After the influenza epidemic of 1919 strikes down Agnes's family, a childless and unmarried Agnes settles the family estate, acquires financial independence and adopts an affable dachshund named Rosie. Accompanied by Rosie, Agnes travels to Cairo during the Cairo Peace Conference, where she befriends Winston Churchill and Lawrence of Arabia among other historical heavy hitters. She also falls in love with the charismatic Karl Weilbacher, a German spy whose interest in Agnes may have less to do with romance than Agnes will allow herself to believe. Agnes's travelogues, while marvelously detailed, distract from the increasingly tense romantic play between Agnes and Karl. When a more worldly-wise Agnes returns home, her life "first as an investor wrecked by the Depression and then a librarian until her death in 1957 "remains low-keyed. Though the bizarre, whimsical ending doesn't quite gel, Russell (The Sparrow; A Thread of Grace) has created an instantly likable heroine whose unlikely adventures will keep readers hooked to the end.
More Books by Mary Doria Russell
See All