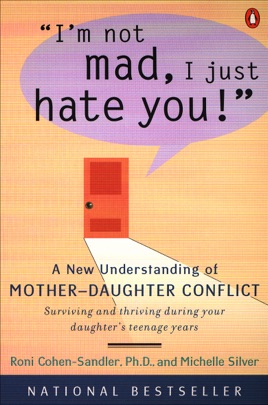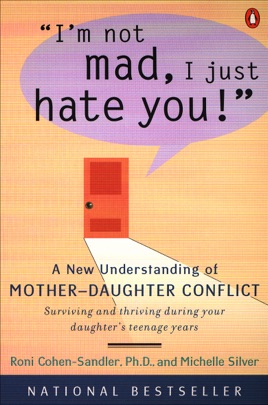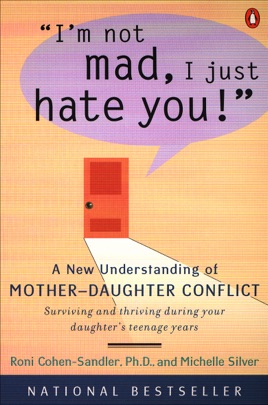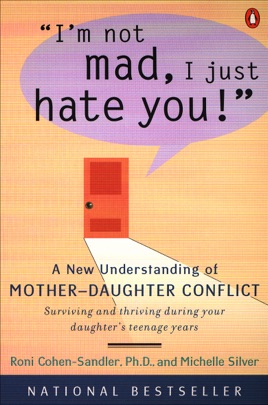 I'm Not Mad, I Just Hate You!
A New Understanding of Mother-Daughter Conflict
Publisher Description
For mothers who are reeling from the rockiness of an ever-changing adolescent, or struggling with a relationship that's deteriorating by the day, here is encouragement, reassurance, and great advice. "I'm Not Mad, I Just Hate You!" discusses the social, emotional, cultural, and psychological issues that can lead to mother-daughter conflicts. It offers illuminating and very recognizable case studies, and demonstrates how mother-daughter friction during adolescence can actually empower girls by teaching them invaluable skills. By providing mothers with much-needed encouragement and practical strategies to help their daughters grow into emotionally healthy and capable adults, "I'm Not Mad, I Just Hate You!" can transform the tempestuous teenage years into years of positive, enriching growth.
PUBLISHERS WEEKLY
Cohen-Sandler, a psychologist, and Silver, an editor of Girl's Life magazine, offer advice to mothers anxious about surviving their daughters' teen years. The authors assume that conflict is a given. Their aim is to provide mothers with strategies for coping with problems and even turning them into something positive. They reason that if girls learn how to handle conflict early on, if they can develop constructive ways of coping with their emotions, they will be that much further ahead in life. The authors offer some interesting examples and suggestions: advising mothers to choose their battles carefully and to calm themselves down before confronting their daughters. They take the usual approach of telling readers what to say and what not to say through a series of short, familiar vignettes. The organization is confusing, however, and leads to some repetition. In their attempt to be sympathetic to teens, the authors at times sound like apologists ("This kind of exasperating self-centeredness, for better or worse, is simply a part of being a teen"), making mothers want to tiptoe timidly around their daughters. The authors shy away from some big issues as well: they tell the story of a mother waiting for the results of a daughter's HIV test but squelch the opportunity to discuss AIDS issues in general. By the time they finish reading, mothers may find themselves yearning for a chapter, if not an entire book, written especially for their daughters on the pressures of motherhood.
More Books by Roni Cohen-Sandler & Michelle Silver
See All