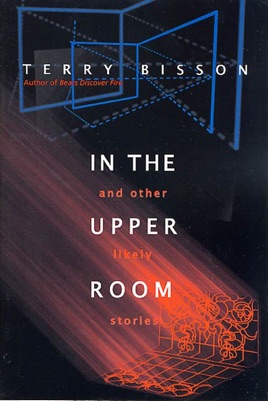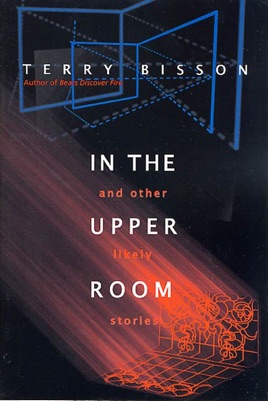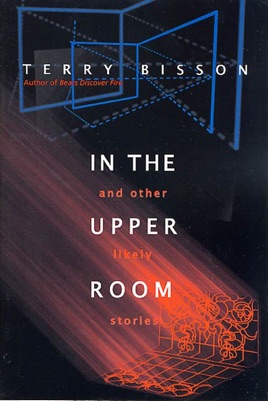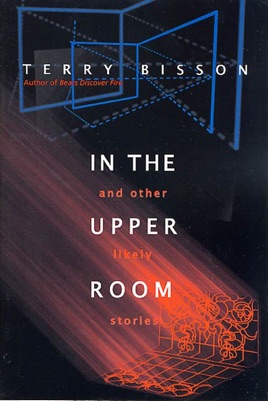 In the Upper Room and Other Likely Stories
Publisher Description
In the Upper Room and Other Likely Stories is the new collection of sixteen fantastic, ironic tales by Terry Bisson. Terry Bisson uses the fantastic genres as do Kurt Vonnegut or Harlan Ellison, and like them, he is one of the strikingly original voices in short fiction today, with an audience that transcends genre. "Particularly delightful," said The Christian Science Monitor of his first collection. Bisson writes entertaining and moving stories in a strong and unique voice. They are sharp, witty, subversive, and stylish. For instance:

An Office Romance: a story of the private lives of icons on a computer desktop.

First Fire: a scientist discovers a way to date burning flame's and tries it on one in an ancient temple, with astonishing results.

Macs: clones of murderous criminals, with no human rights, are sent to be the property of their victims' families.

From the author of "Bears Discover Fire," one of the most anthologized American short stories of the last decade, this is a collection of stories that originally appeared in sources as diverse as Asimov's SF, Playboy, Southern Exposure, and Crank! They are clever, slick, memorable, occasionally profound, and always surprising.

At the Publisher's request, this title is being sold without Digital Rights Management Software (DRM) applied.
PUBLISHERS WEEKLY
Bisson offers up a wide-ranging second story collection (after Bears Discover Fire) of cutting-edge SF. The future of virtual reality comes under his gaze here and there--as in his Orwellian "An Office Romance," in which, for office temp Ken678, even a furtive love affair with co-worker Mary97 is less compelling than the reassuring predictability of Microserf Office 6.9. Or the title piece of the collection, which offers week-long online vacations to the lonely, courtesy of Inward Bound, and for one pair of lovers, virtual eternity together. On an equally sinister note, "Macs" presents the ultimate Swiftian solution for victims of terrorism, with the opportunity to legally murder a cloned copy of the terrorist who killed their loved one ("Mac" for copies of "the real McCoy). In a lighter vein, there's "The Edge of the Universe," a tale delivered with a sugary dose of Southern charm that shows how a lovesick law student reverses universal entropy through one good whack with a big stick--or "an anti-entropic field reversal device." Those who relish presidential embarrassment will savor "Tell them they are full of sh*t and they should f*ck off," in which an obtuse future chief exec somehow manages to overlook a first contact with an annoyed group of aliens. In its promo, the publisher compares Bisson to Vonnegut and Harlan Ellison; that's not too much of a stretch.