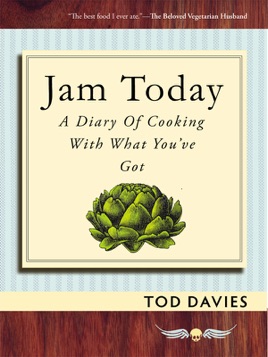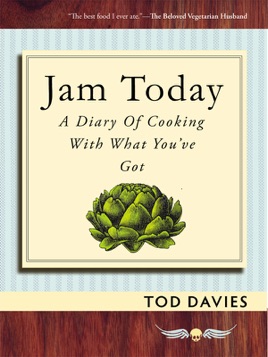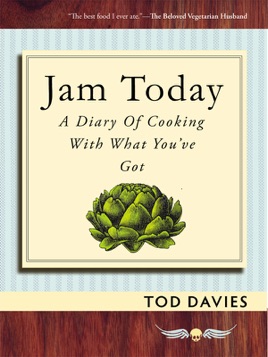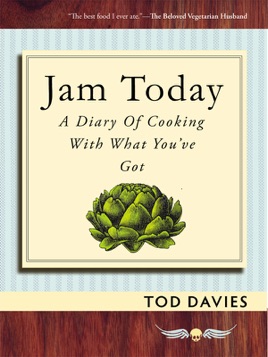 Jam Today
A Diary of Cooking With What You've Got
Publisher Description
"Jam Today is just my kind of book—one of those rare trackings of the healthy human animal rustling about the kitchen then settling in at the table. In addition to some great meals made to satisfy desires, needs, whims or simply to make use of what's at hand, Jam Today is a complete pleasure to read."—DEBORAH MADISON , author of Vegetarian Cooking for Everyone and Vegetable Literacy

"The spirit of M.F.K. Fisher surely hovers over this book, amused and beguiled by a cook whose prose has the same artful composure, and whose cooking possesses a similar innate sense of style. I believe that good cooks are born, not made—but steep your culinary self long enough in the pages of Jam Today and it might just be born again." —JOHN THORNE, author of Serious Pig: An American Cook in Search of His Roots and Mouth Wide Open: A Cook and His Appetite

We are what we eat. But even more, we are how we eat: how we discover our own desires and those of our loved ones, how we source the foods that fulfill those desires, how we prepare them, how we serve them. All of these seemingly small, daily decisions are the basis of everything we do, showing us who we truly are, what we need to change, what we need to aim for in the future. Food is the story we tell our bodies every day, and how our bodies and souls react to that story is the story of where we are going to go next. Food is important, thinking about it as well as consuming it—important and importantly fun, both at the same time. That's what the Jam Today series is all about—being creative in the kitchen as a step to bringing more creativity to the world around us.

From Jam Today:

Here are my secrets for cooking without recipes. Know what you want to eat. Keep it simple. Enjoy yourself.

Come to think of it, those are my secrets for having a good life, too.

Today the kitchen, tomorrow the world…

Tod Davies is the author of Snotty Saves the Day and Lily the Silent, both from The History of Arcadia series, and the cooking memoirs Jam Today: A Diary of Cooking With What You've Got and Jam Today Too: The Revolution Will Not Be Catered. Unsurprisingly, her attitude toward literature is the same as her attitude toward cooking—it's all about working with what you have to find new ways of looking and new ways of being, and in doing so, to rediscover the best of our humanity. Davies lives with her husband Alex, and their two dogs, in the alpine valley of Colestin, Oregon, and at the foot of the Rocky Mountains, in Boulder, Colorado.