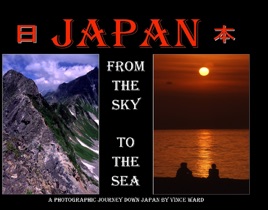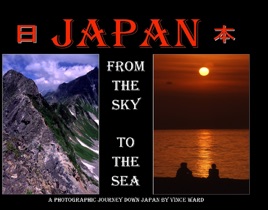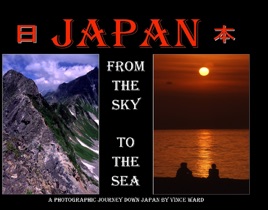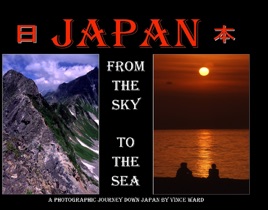 Japan. from the Sky to the Sea.
A Photographic Journey Down Japan
Publisher Description
Take a journey down Japan in full colour. From the nations magnificent alpine peaks and volcanoes, through the cherry blossoms and maples of spring and autumn, through the historical and cultural lowlands and finally to the sea. With a basic background of water, the author follows it's natural course, through various forms (clouds, snow, rivers) and representations (carp streamers, gravel gardens, sake) as it strives to become one again with the sea.