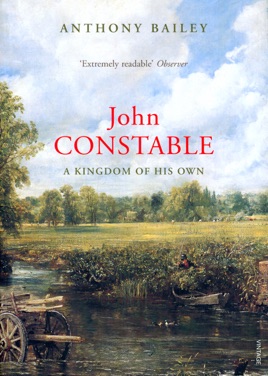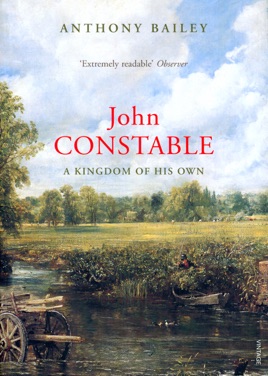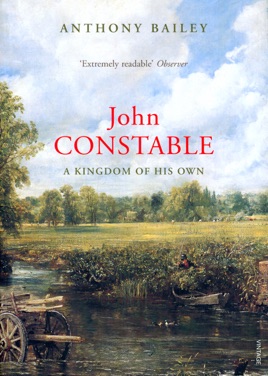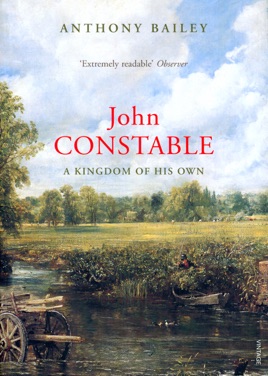 John Constable
A Kingdom of his Own
Publisher Description
Born in 1776 in East Anglia near the river Stour, John Constable was destined for his father's business of milling and grain-shipping. But he was obdurately opposed to this and persuaded his family he should become an artist instead. In the same determined spirit, he wooed Maria Bicknell in the teeth of opposition from her formidable grandfather, and persisted in painting landscapes at a time when history paintings and portraits were the fashion.

Sometimes sharp and sarcastic, and often depressed, Constable in fact possessed a warm gift for intimate friendship. This is revealed in his letters to John Dunthorne, village handyman and housepainter, and to his best friend and patron, archdeacon John Fisher, to whom he wrote: 'I have a kingdom of my own, both fertile and populous - my landscape and my children'.

In recent times, after a period of relative ignominy, Constable's influence on British landscape painting has been re-acknowledged, he has been more widely exhibited and his reputation has been reestablished as one of the masters of his genre. This important and absorbing biography explores his life and work, and highlights the dramatic tension between the two.
PUBLISHERS WEEKLY
Romantic painter John Constable (1776 "1837) struggled for years to\t\t enter the Royal Academy, was constantly torn between the demands of family and\t\t artistic life and had a tortuous path to the limited success he did achieve in\t\t his lifetime. Bailey (Vermeer: A View of\t\t Delft), a longtime New Yorker\t\t contributor and prolific author, seeks to expose both the\t\t chiaro and scuro in the painter's life and work "a perspective,\t\t argues Bailey, left largely unrealized in the only other full-length biography\t\t of Constable, Charles Leslie's 1843 Memoirs of the Life\t\t of John Constable. The result is an intricate, intimate, balanced\t\t study, revealing the artist's moody, depressive, acerbic and often parsimonious\t\t nature along with his intense devotion to his wife, Mary Bicknell (whom he met\t\t when she was 12, he 24) and their seven children. Bailey's meticulous\t\t scholarship at times overwhelms with detail disproportionate to its larger\t\t relevance, and interesting issues, such as contemporary criticism of Constable,\t\t invite further analysis. Bailey writes with the elegant, carefully composed\t\t quietude of a Constable painting, and has crafted a sensitive and highly\t\t comprehensive portrait that will be essential for Constable scholars and very\t\t significant to general readers with an interest in the artist and his period.\t\t Color and b&w illus., maps.
More Books by Anthony Bailey
See All