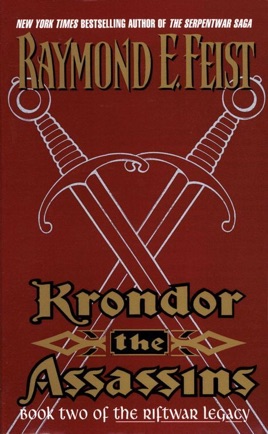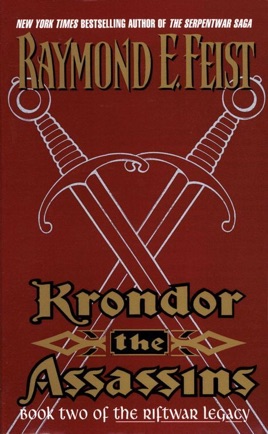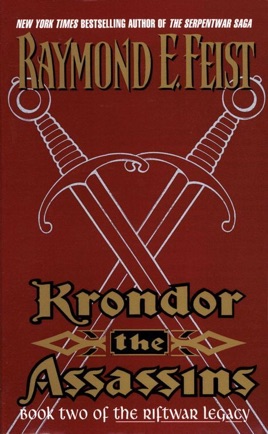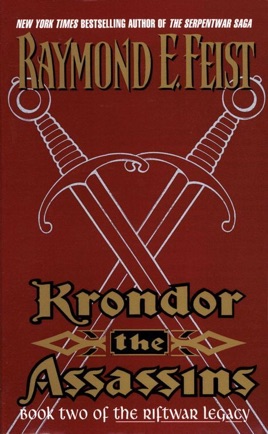 Krondor the Assassins
Book Two Of The Riftwar Legacy
Publisher Description
New York Times bestselling author Raymond E. Feist returns us now to a place of unparalleled wonders--a sprawling kingdom coveted by enemies on all sides; a bustling center of commerce and magic, vibrantly alive and eternally in conflict. This is Midkemia, where great heroes are bred, and its glorious center...
Krondor
Prince Arutha--newly returned from battle--is concerned about a rash of unexplained assassinations that plagues his capital city. And so he commissions his most trusted agent, Squire James--formerly the thief known as "Jimmy the Hand"--to discover the source of the deadly epidemic. The answers seem to lie far beneath the streets in the dank depths of Krondor, where a terrible war rages in secret between two rival criminal gangs: those who call themselves "Mockers" and others in the thrall of a mysterious being known as "The Crawler." But the deeper the Squire delves, the closer he gets to the true nature of the horror that has left untold dead in its wake. And unless James can prevent one last, unthinkable slaying, the nightmare forces of corruption and deceit will destroy his liege and reduce his beloved Krondor to ruins.
PUBLISHERS WEEKLY
Squire James, formerly known to the Guild of Thieves as Jimmy the Hand, is looking forward to some rest when he returns home from battle against the Morhedel and the Tsurani. But Prince Arutha gives him a new assignment: James must learn the cause of a spate of murders spreading across the city of Krondor. No one is safe--thieves and honest men alike are turning up dead. Who is the Crawler, the mysterious man who is wiping out the Thieves' Guild? What are Prince Vladic of Olasco and his uncle Radswil doing in Krondor? Whence the mysterious threat to their lives? And what do these matters have to do with the Nighthawks--the dreaded Guild of Assassins? James's knowledge of the sewers and his underworld contacts make him the man to find out. But as James forms his fledgling spy ring, the panic in the sewers continues, and the threat against Krondor itself steadily grows. Now, together with his friend William conDoin and the gruff veteran Knight-Captain Treggar, James must find the Nighthawks in their desert lair and prevent whatever it is that they're planning. This tale of shape-shifting magicians, human sacrifice, man-eating demons and a little young love, a sequel to Krondor: The Betrayal (1998), will satisfy Feist's fans, and its ending will leave them waiting for another volume. Author tour.
More Books by Raymond E. Feist
See All