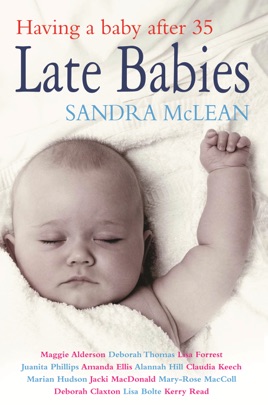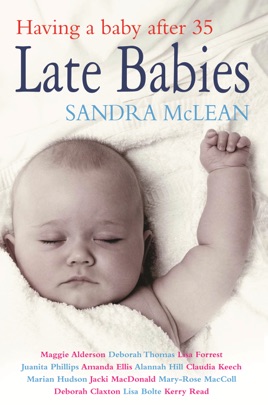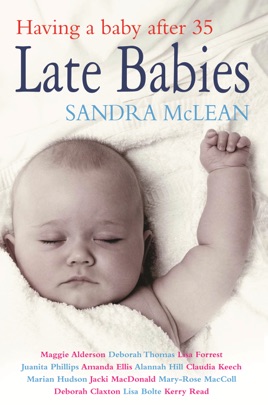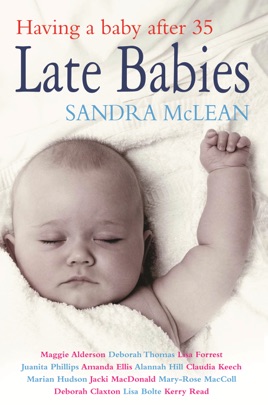 Late Babies
Having a Baby After 35
Publisher Description
Oh my God! I forgot to have children! You've heard the mantra, now read the truth about being an older mother

You'll laugh, you'll cry as a line-up of admired Australian women share their stories of having babies after the age of 35. They are the new face of Australian motherhood - women over 35 who are having their first baby. But what makes a woman defy the biological clock and wait until she is in her mid-thirties or early forties to have a baby? Career keeping her up at night? Can't find Mr Right? If only it was that simple.

In Late Babies: Having a Baby After 35 journalist Sandra McLean gets the inside story on the trend to older motherhood that is changing the face of Australian society. With mothers over 35 the fastest growing group of mothers in the country, she asks a collection of women why they delayed motherhood and what happened after they gave birth. These are life-changing stories from women such as magazine editor Deborah Thomas, journalist Juanita Phillips, manager Marian Hudson and fashion columnist Maggie Alderson.

They share their experience of older motherhood, from the profound joy of a 'miracle' natural pregnancy after miscarriages and failed fertility treatments, to the emotional roller-coaster ride of IVF and the search for satisfaction once baby is born. Their stories take us beyond the media myth of the super woman who simply wants to 'have it all' - career, partner and family. Their experiences show us that the reality is very different and the journey to having that much-loved late baby is a lot like life itself - full of unexpected pleasure and pain. But worth every minute.