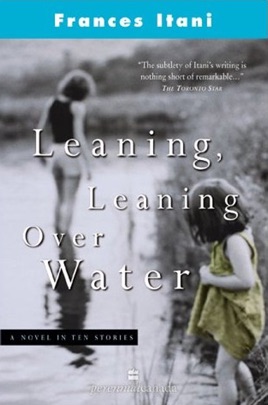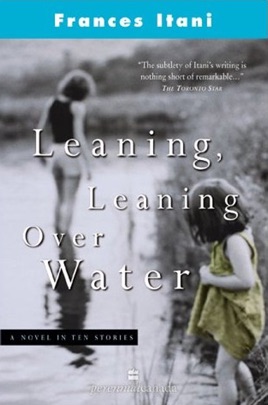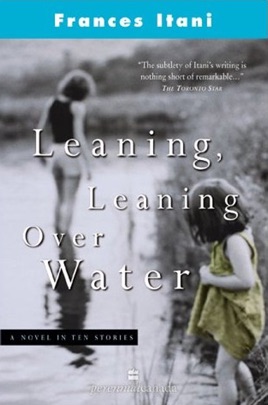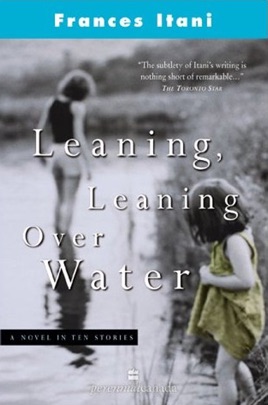 Leaning, Leaning Over Water
Publisher Description
As noted by Quill & Quire, Frances Itani is an award-winning writer. Most recently, she won the Tilden/Saturday Night/CBC Literary Award for two consecutive years; an impressive feat as the stories are submitted to the jurors for evaluation anonymously. Now, Itani expands her control of the short story medium, with her new novel, Leaning, Leaning Over Water, a series of connected short stories.

Almost all the narration is by Trude, the middle child of the King family. She has been told that her position in the family makes her the family collector and teller of stories. The stories she recounts crystallize crucial moments during the life of her family, the people around them, and the social climate of pre-Quiet Revolution Quebec.

The stories begin after the father has moved his family to a rural area on the Quebec side of the Ottawa River, where he has taken a job painting fleur-de-lis on tin trays in a nearby factory. For the children this means they grow up in delightful wilderness surrounded by people and customs which are completely new, but leaves their English speaking, non-swimming mother in isolation. The family is cut off from much of the world, but there is much of the world around them. They learn of their individuality through the cultural differences they find between themselves and their nearest neighbours, the Roman Catholic family down the way. They learn about sex and despair first hand through the few adults around them. And they are constantly exposed to life and death, and miracles through their constant contact with the river itself.

The Ottawa River (the "water" referred to in the title) borders the King family abode and wends its way through every story in the novel -- always rushing past, bringing with it joys and sorrows, its power never to be underestimated, nor taken lightly -- underscoring the frailty of life lived on its banks.
More Books by Frances Itani
See All