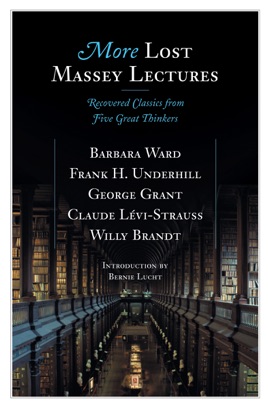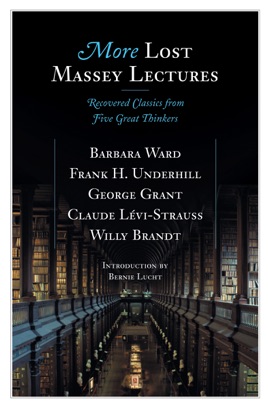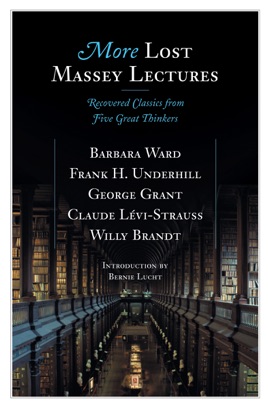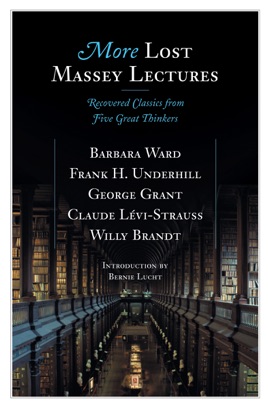 More Lost Massey Lectures
Recovered Classics from Five Great Thinkers
Publisher Description
The CBC Massey Lectures, Canada's preeminent public lecture series, are for many of us a highly anticipated annual feast of ideas. However, some of the finest lectures, by some of the greatest minds of modern times, have been lost for many years -- unavailable to the public in any form.


This is the second volume of recovered lectures, a follow-on to The Lost Massey Lectures, and features: Nobel Peace Prize recipient Willy Brandt on the dangerous inequities between developing and industrialized nations in Dangers and Options: The Matter of World Survival; George Grant on the worsening predicament of the West through an examination of the thought of Friedrich Nietzsche in Time as History; Claude Levi-Strauss on the nature and role of myth in human history in Myth and Meaning; Frank Underhill on the deficiencies of the Canadian constitution in The Image of Confederation; and Barbara Ward, in the very first Massey Lecture, on the origin and predicament of underdeveloped countries in The Rich Nations and the Poor Nations.


More Lost Massey Lectures includes an introduction by Bernie Lucht, who has been the executive producer of CBC Radio's Ideas and the Massey Lectures since 1984.