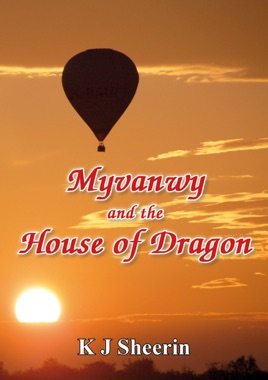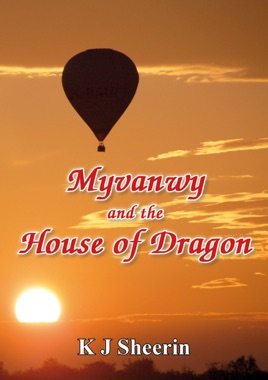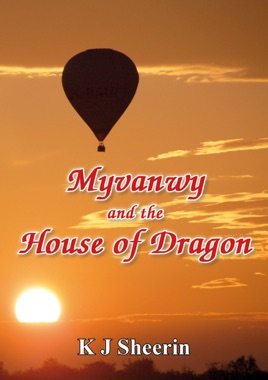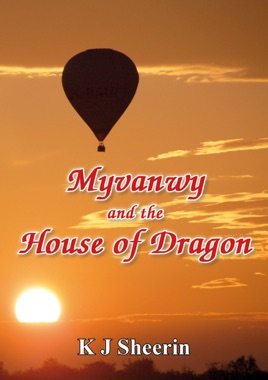 Myvanwy and the House of Dragon
Publisher Description
All of us have seen a rainbow but there would only be a few who have seen where it ends. What is it that lies far out to sea underneath the place where the seven colours hang suspended in the sky? Is it magic or a pot of gold? Maybe even dragons ….

Josh and Clare are two teenagers who are drawn together by chance at the Geelong Showgrounds late at night. Through no fault of their own they are set adrift in a hot air balloon and borne by the prevailing winds to a small island in Bass Strait, the home of two dragons. Despite helping the dragons in their hour of need the two are held captive and grow together in a virtual paradise until they prove themselves once more and are inducted into 'The House of Dragon'. When Clare and Josh finally do return home again their parents are too blind to see that their children have changed forever.

Follow the two adventurers as they adjust back into family life after all that fate has conspired; now with the added burden of serving their new masters while plotting their own futures as well. It's a good thing the two have bonded along the way.   



About the Author:

KJ Sheerin grew up on the outskirts of Geelong, (Australia) in the post W11 era. He didn't start writing until late in life despite having nurtured the idea since youth with his writing now encompassing those times and close family ties.  His early years were spent travelling around the Australian countryside, working in places as diverse as: the woolsheds, meatworks, car factories, fishing boats and mines of WA. He spent some years in the RAN, settling down afterwards and marrying briefly. Later working part-time as a cook and finally as a gardener from which he has now retired. 

His initial introduction into writing was by way of correspondence but he quickly realised that it lacked the personal interaction of tutor access and peer group of fellow writers, so he attended a series of college accredited adult education courses over the next two years, joining a local writing group and becoming active in it along the way.   

Ken draws on his early experiences when writing and coupled with a fertile imagination and library filled with facts and figures, they fuel his short stories of which he has many. Now he has graduated to fantasy and sci-fi and the much shorter verse, ballads and prose poetry, as in 'Against all Odds,' his book of verse.

Most of his early works and collections were self published under the banner of 'armchairpublishing', his own creation, and now he is busily re-editing those and more to be e-published for a wider audience. 'Myvanwy and the House of Dragon' (YA fantasy) is the first to be re-launched in this way and will be followed by 'Sideshow Alley' (YA speculative fiction) and 'Tula' (adult speculative fiction) all of which have a number of stories planned for each of those series, with some already completed.

As well as the novels above there are other shorter works encompassing his early years and family life, yet to be completed; a nostalgic look at growing up in the fifties and sixties in Australia.

Now that he has retired Ken divides his time between fishing, gardening and writing. You can see some of his works at www.armchairpublishing.com.au.