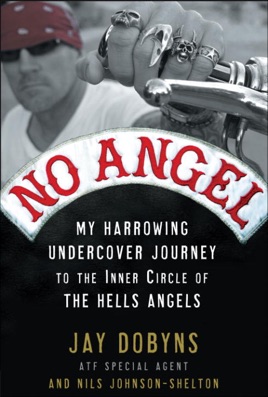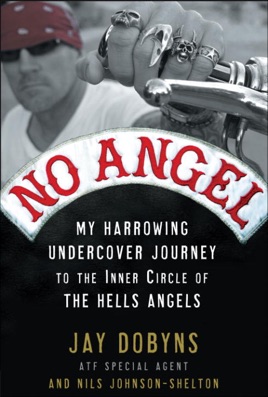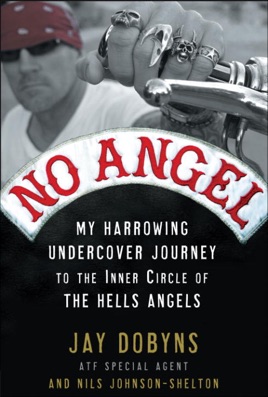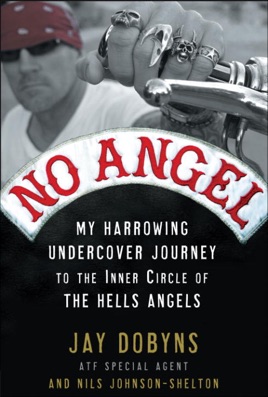 No Angel
My Harrowing Undercover Journey to the Inner Circle of the Hells Angels
Publisher Description
From the first federal agent to infiltrate the inner circle of the outlaw Hells Angels Motorcycle Club comes the inside story of the 21-month operation that almost cost him his family, his sanity, and his life.

Getting shot in the chest as a rookie agent, bartering for machine guns, throttling down the highway at 100 mph, and responding to a full-scale, bloody riot between the Hells Angels and their rivals, the Mongols—these are just a few of the high-adrenaline experiences Dobyns recounts in this action-packed, hard-to-imagine-but-true story.

Dobyns leaves no stone of his harrowing journey unturned. At runs and clubhouses, between rides and riots, Dobyns befriends bad-ass bikers, meth-fueled "old ladies," gun fetishists, psycho-killer ex-cons, and even some of the "Filthy Few"--the elite of the Hells Angels who've committed extreme violence on behalf of their club. Eventually, at parties staged behind heavily armed security, he meets legendary club members such as Chuck Zito, Johnny Angel, and the godfather of all bikers, Ralph "Sonny" Barger. To blend in with them, he gets full-arm ink; to win their respect, he vows to prove himself a stone-cold killer.

Hardest of all is leading a double life, which has him torn between his devotion to his wife and children, and his pledge to become the first federal agent ever to be "fully patched" into the Angels' near-impregnable ranks. His act is so convincing that he comes within a hairsbreadth of losing himself. Eventually, he realizes that just as he's been infiltrating the Hells Angels, they' ve been infiltrating him. And just as they're not all bad, he's not all good.

Reminiscent of Donnie Brasco's uncovering of the true Mafia, this is an eye-opening portrait of the world of bikers--the most in-depth since Hunter Thompson's seminal work—one that fully describes the seductive lure criminal camaraderie has for men who would otherwise be powerless outsiders. Here is all the nihilism, hate, and intimidation, but also the freedom—and, yes, brotherhood—of the only truly American form of organized crime.
PUBLISHERS WEEKLY
In this white-knuckler, ATF agent Dobyns infiltrates a chapter of the Hells Angels to show that, aside from much of the romance surrounding the group, it is indeed a violent gang. His investigations lead him through a fascinating cast of crystal meth-heads, gun runners, gang rapists and frauds. Dobyns and co-writer Johnson-Shelton tell a bracing story in straightforward prose that doesn t dilute any aspect of the toll his undercover act (a sprawling long-term investigation that penetrated deeper into the gang than any other) took on his life. A family guy who frequently finds himself taking calls from his worried wife while in the middle of an operation, Dobyns is brutally honest about how far his assignment takes him into the dark side and leaves the impression at the end that it s highly unlikely he will ever be able to totally return to undercover work (Hunter S. Thompson was beaten up while writing his 1967 take on the gang in Hell s Angels). From the medieval desert clan gatherings to breakneck-paced highway odysseys and high-noon showdowns, this is the real deal from an agent whose knack for the job and ability to transform it into elucidating reading recalls the story of Joe Pistone, aka Donnie Brasco.
Jay dobbins
This book was absolutely one of the best I've ever read. As already said from start to finish this book grabs you can't put it down. I've recommended it hundreds of tones and everyone said the same thing.
Amazing story.
Great
Awesome book from start to finish, very engaging, at times almost felt like you are right beside Jay. Excellent read, would make a great movie
More Books by Jay Dobyns & Nils Johnson-Shelton
See All