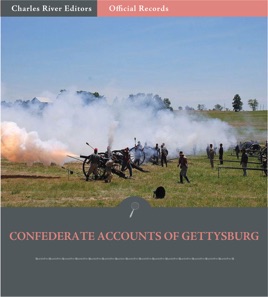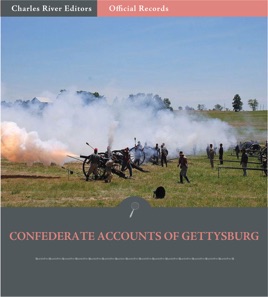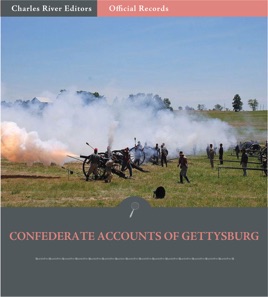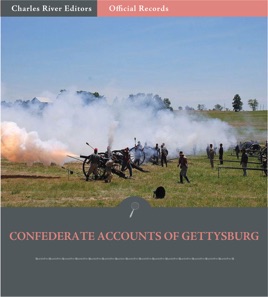 Official Records of the Union and Confederate Armies: Confederate Accounts of the Battle of Gettysburg
Publisher Description
Without question, the most famous battle of the Civil War took place outside of the small town of Gettysburg from July 1-3, 1863. Over those three days, nearly 8,000 would die, over 30,000 would be casualties, and the most famous attack of the war, Pickett's Charge, would fail Robert E. Lee's Army of Northern Virginia. 

The South would go on to lose the war, and when it did, the importance of Gettysburg as one of the "high tide" marks of the Confederacy became apparent, making the battle all the more important. Former Confederate comrades like James Longstreet and Jubal Early would go on to argue who was responsible for the loss at Gettysburg in the following decades.

Before the memoirs, however, came the Official Records, the true primary accounts of the battle by the important generals who directed and fought in it. This collection of includes 15 Confederate generals' accounts of the Battle of Gettysburg and Pennsylvania campaign, including the accounts of Lee, Longstreet, JEB Stuart, Jubal Early, Richard S. Ewell, A.P. Hill, Henry Heth (whose division started the battle), and more. It is specially formatted with a Table of Contents for each general's account, and pictures of the generals who fought in it.
More Books by Robert E. Lee, James Longstreet & A.P. Hill
See All