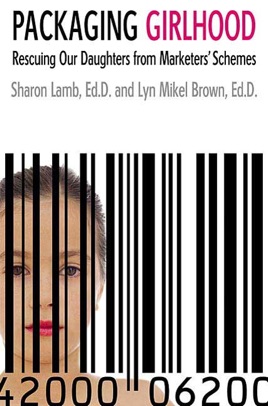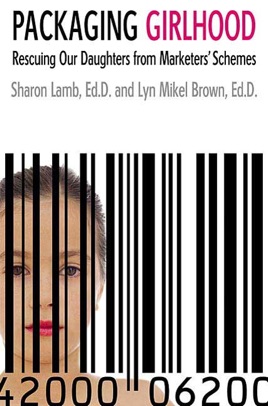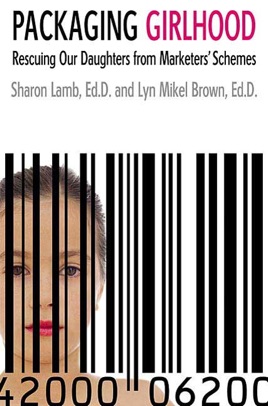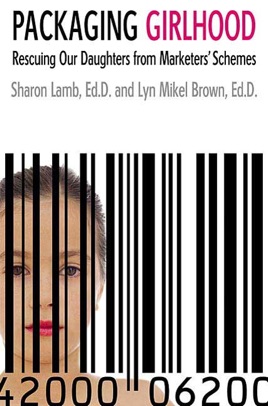 Packaging Girlhood
Rescuing Our Daughters from Marketers' Schemes
Publisher Description
The stereotype-laden message, delivered through clothes, music, books, and TV, is essentially a continuous plea for girls to put their energies into beauty products, shopping, fashion, and boys. This constant marketing, cheapening of relationships, absence of good women role models, and stereotyping and sexualization of girls is something that parents need to first understand before they can take action.

Lamb and Brown teach parents how to understand these influences, give them guidance on how to talk to their daughters about these negative images, and provide the tools to help girls make positive choices about the way they are in the world.

In the tradition of books like Reviving Ophelia, Odd Girl Out, Queen Bees and Wannabees that examine the world of girls, this book promises to not only spark debate but help parents to help their daughters.
PUBLISHERS WEEKLY
That girls are overwhelmed by images of princesses, demure femininity and pink, pink, pink is no surprise. What is shocking, as Lamb (The Secret Lives of Girls) and Brown (Meeting at the Crossroads) so astutely demonstrate, is the downright bombardment girls receive, coming from all forms of media. Lamb and Brown, both psychologists, came to harsh conclusions after they surveyed girls; sat through hours of Rugrats and Kim Possible television programming; scoured stores such as Hot Topic and Claire's; watched Hilary Duff movies; listened to Eminem and Beyonc ; visited MySpace.com; and read Caldecott books. The idea of "girl power was snapped up by the media," and "what it sells is an image of being empowered," argue the authors. Girls are offered two choices by the marketers: they are "either for the boys or one of the boys." Even rebellion is being packaged, "the resistance, that edginess and irreverence that once gave girls a pathway out of the magic kingdom." The book is incredibly readable and rises above others in the genre by giving parents concrete tools to help battle stereotypes. Lamb and Brown include lists of books and movies with positive role models and talking points to help your daughter recognize how she is being manipulated. The authors aren't trying to deny anyone princesses or pink; they just want girls to be knowledgeable enough to choose what will truly interest them.