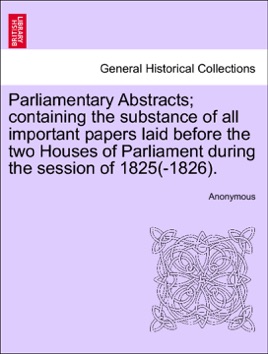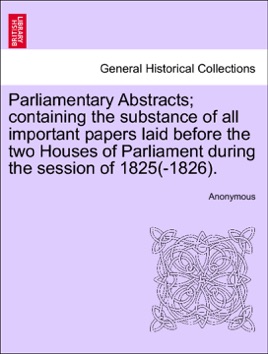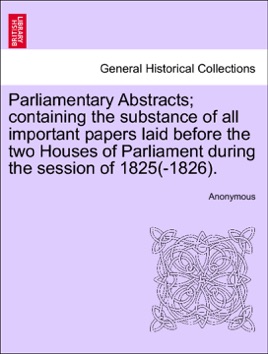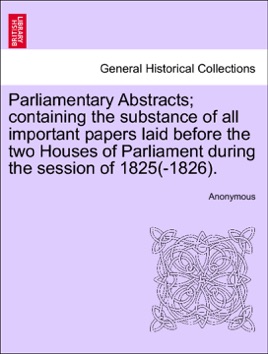 Parliamentary Abstracts; containing the substance of all important papers laid before the two Houses of Parliament during the session of 1825(-1826).
Publisher Description
The GENERAL HISTORICAL collection includes books from the British Library digitised by Microsoft. This varied collection includes material that gives readers a 19th century view of the world. Topics include health, education, economics, agriculture, environment, technology, culture, politics, labour and industry, mining, penal policy, and social order.