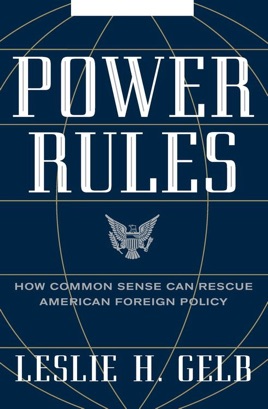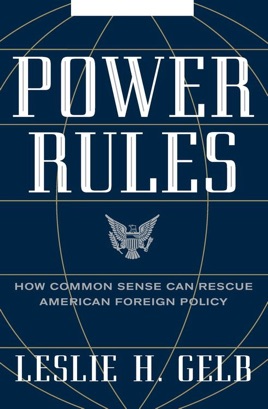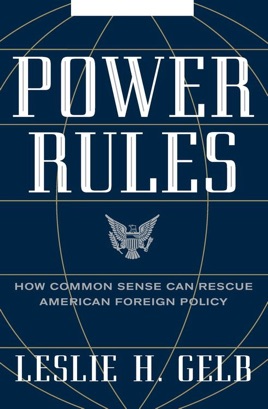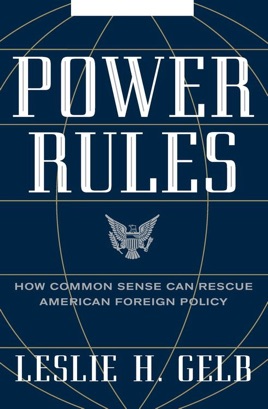 Power Rules
How Common Sense Can Rescue American Foreign Policy
Publisher Description
"Fluent, well-timed, provocative. . . . Filled with gritty, shrewd, specific advice on foreign policy ends and means. . . . Gelb's plea for greater strategic thinking is absolutely right and necessary." — The New York Times Book Review

"Few Americans know the inner world of American foreign policy—its feuds, follies, and fashions—as well as Leslie H. Gelb. . . . Power Rules builds on that lifetime of experience with power and is a witty and acerbic primer." — The New York Times

Power Rules is the provocative account of how to think about and use America's power in the world, from Pulitzer Prize winner Leslie H. Gelb, one of the nation's leading foreign policy minds and practitioners.
PUBLISHERS WEEKLY
Gelb, Pulitzer Prize winning columnist for the New York Times, sets out guidelines for stewarding American power through the 21st century in this thoughtful, comprehensive and engaging examination. Drawing on Machiavelli's The Prince, the author addresses current leaders and their real-world choices, aiming his critiques at "the soft and hard powerites, America's premature gravediggers, the world-is-flat globalization crowd, and the usually triumphant schemers" who make up the typical U.S. foreign policy roundtable. Gelb writes that America remains the world's most powerful single nation, but this does not mean that the U.S. has absolute or even dominant global hegemony. Along with other major nations, it must accept "the principle of mutual indispensability," and work toward global objectives with the full cooperation of Russia, China and other emerging powers. Gelb's bulleted rules and clear advice to President Obama distill his moderate strategic thinking on the future of America: "a poised, posed, and credible sword, wrapped in diplomacy and economic power." It is a vision of a pragmatic but responsible global U.S. presence that eschews partisan politics and should find favor in the coming political clime.