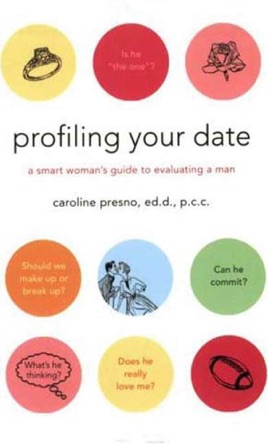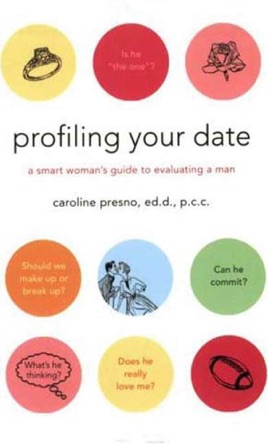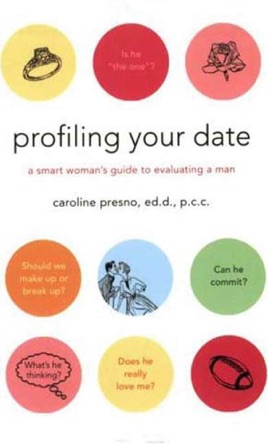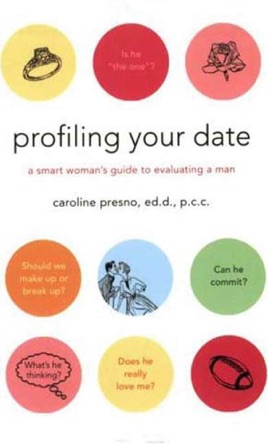 Profiling Your Date
A Smart Woman's Guide to Evaluating a Man
Publisher Description
The smart woman's guide to dating and relating

To get into a man's heart, you have to get into his head. With this insider's guide to evaluating a man, Caroline Presno, Ed.D., P.C.C. teaches women how to apply psychotherapists' tricks of the trade to finding Mr. Right. Caroline Presno has developed systematic ways to 'profile' a man for his degree of commitment readiness, his aptitude for love and intimacy, his chance of lying, or being unfaithful, his tendency toward big, bad personality problems like narcissism and paranoia, and his ability to fulfill his potential.
Profiling Your Date answers the pressing questions every woman has: 'What type of man should I be looking for? Who should I steer clear from? Is this a healthy relationship for me to be in right now? Is there a better relationship out there for me?'

Profiling Your Date helps you to dissect his behavior and probe his thinking to reveal red flags that indicate it is time to move on. For example:

* He is quick to acknowledge everyone else's flaws, but not his own.
* He needs constant excitement and gets bored easily - he will eventually get bored with you.
*He puts your relationship on fast-forward and isolates you from your family and friends.
*He calls you at the last minute, spends a lot of time out with the boys, and lets you pursue him more than he pursues you.
Whether you are in love or looking for love, you can learn who to 'profile' into your life, and who to 'profile' out. Caroline Presno will show you how.

CAROLINE PRESNO, Ed.D., P.C.C. is a psychotherapist as well as a doctor of education. She has honed her profiling techniques through academic research, clinical experience, and her own always-exciting dates – which led her to her "one." She can be heard weekly as "Dr. Caroline" on the Clear Channel network.