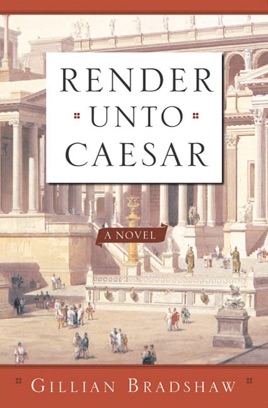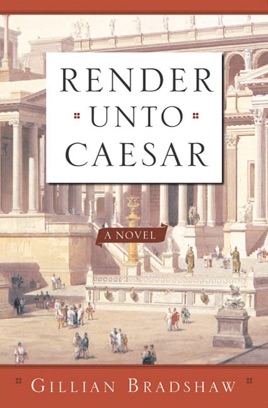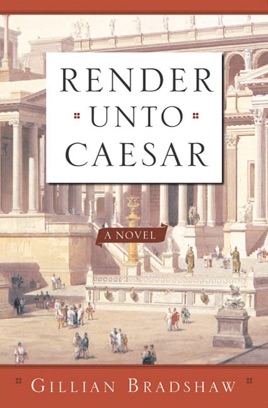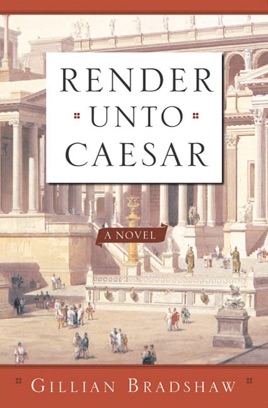 Render Unto Caesar
A Novel
Publisher Description
Hermogenes is a young Greek from Alexandria, heir to a noble and vibrant society. But in his youth Hermogenes and his family were held captive to the whims of the queen Cleopatra, whose machinations spelled doom for an entire nation--whose schemes for empire caused the might of Rome to conquer his people. While the citizens of Rome may ape Hellenic ways, the Alexandrian Greeks are viewed as less than human because they are not of Rome.

But a man may win the coveted citizenship in more ways than birth on Roman soil. When Hermogenes father is granted such a boon, it appears as if his family has found favor from the gods--except then a business deal goes sour and Hermogenes father dies at sea. It is left to Hermogenes to reclaim all monies owed to the family... including a debt from a very well connected Roman consul who has reneged on his obligations and refuses to deal with "Greek trash."

Hermogenes will travel to Rome to reclaim what he is owed and finds it is no simple matter. Along the way, he will encounter base desire and power struggles, plots within plots... and a beautiful woman gladiator who is more than she seems. His life is in danger, and ultimately Hermogenes is left with the question:

Can the conferring of a title make one truly Roman? And if not, how far will a man go to satisfy honor?

Render unto Caesar is a fascinating historical that explores the nature of what it means to be free, to truly be a citizen of Rome, and the lengths a man will go to call himself a man.

At the Publisher's request, this title is being sold without Digital Rights Management Software (DRM) applied.
PUBLISHERS WEEKLY
In this fine historical thriller set in Rome in 16 B.C., Hermogenes, a well-to-do Greek trader from Alexandria, travels to the capital city to collect a debt owed to him by a powerful Roman consul, Tarius Rufus. When Hermogenes attempts to dun the general, Rufus physically attacks him, then seeks to worm out of his obligations through legal loopholes. Hermogenes will not relent; his uncle was ruined and his father met his death as a result of the debt, and Hermogenes has come seeking justice. When Rufus sends goons to waylay Hermogenes, the trader is rescued by Cantabra, a former female gladiator (in an author's note, Bradshaw informs us there were, indeed, women fighters in the arena during this era). Cantabra becomes Hermogenes's bodyguard. Hermogenes next tries to sell the debt to the duplicitous Pollio, Rufus's principle creditor. While at Pollio's compound, Hermogenes overhears a plot between Pollio and Consul Rufus to assassinate Titus Statilius Taurus, the Prefect of Rome, to incite riots, and then to quell them all as a way of gaining favor with Caesar. Cantabra knows Taurus from her gladiator days, and she and Hermogenes manage to convince the prefect that Pollio and Rufus are in cahoots against him. Bradshaw's Rome is superbly rendered, with all the sights, sounds and particularly the smells of the period. Unfortunately, her Greek trader is a bit of an anachronism whose perpetual concern for the well-being of every slave he owns or meets seems more akin to modern liberal compassion than to the attitude a man of the period might possess. Nevertheless, Bradshaw has produced a solid evocation of fascinating and dangerous times.
More Books by Gillian Bradshaw
See All