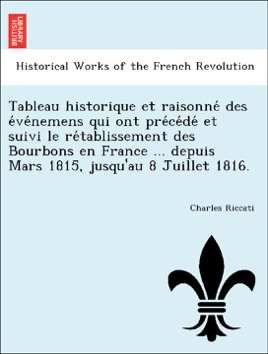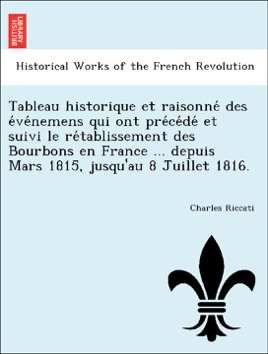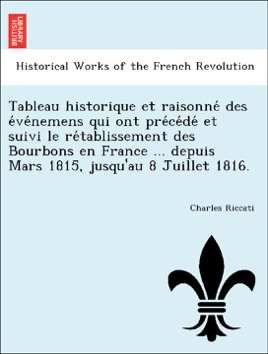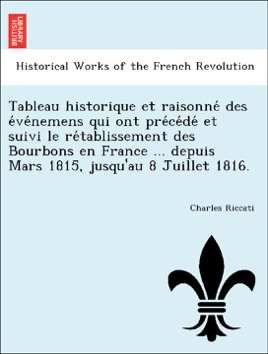 Tableau historique et raisonné des événemens qui ont précédé et suivi le rétablissement des Bourbons en France ... depuis Mars 1815, jusqu'au 8 Juillet 1816.
Publisher Description
The HISTORICAL WORKS OF THE FRENCH REVOLUTION collection includes books from the British Library digitised by Microsoft. This collection contains works in both French and English highlighting the history of the Girondists and the Jacobins, the storming of the Bastille, the Napoleonic Wars, restorations of the monarchy, the spread of secularism, and the role of women.
More Books by Charles Riccati
See All