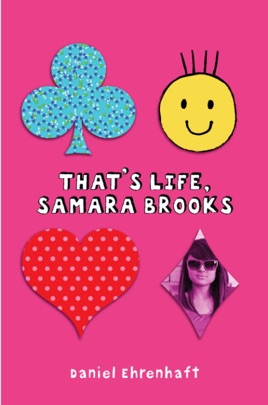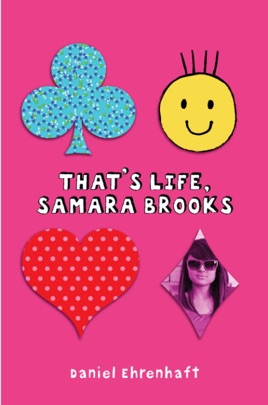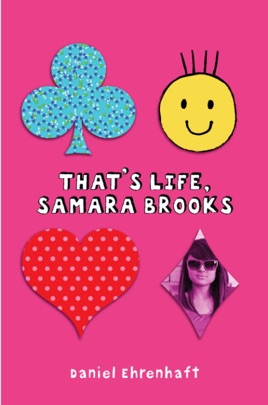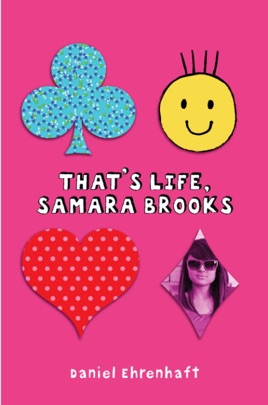 That's Life, Samara Brooks
Publisher Description
"FUNNY! I'm officially jealous."--Gordon Korman, author of ONE FALSE NOTE

Is playing blackjack in the school cafeteria that bad? Samara Brooks doesn't think so. She isn't out to hurt anybody. She just wants to create some drama. And she does. Drama . . . and trouble.

When the principal threatens to call her parents, Samara proposes a way to save herself. She'll prove she's not a bad person by conducting a scientific experiment to show she has the same DNA as one of the friendliest girls in school: class president Lily Frederick.   But then Nathan Weiss—a kid obsessed with UFOs and mysterious codes, gets involved. And things get really weird. . . .

"If you like your mystery with a side of science and some delightful snark, you're in the right place," says New York Times bestselling author Libba Bray. And Leslie Margolis, author of Girls Acting Catty and Boys Are Dogs says, "Hilarious, wacky and charming."
PUBLISHERS WEEKLY
This funny, inventive book stars 13-year-old Samara Brooks, who was adopted at birth and sometimes questions her identity: "If I wasn't Mom and Dad's biological daughter, then I wasn't really... the Samara Brooks I'd thought I was." Encouraged by her parents to make an effort to fit in, Samara starts a gambling ring in the middle-school cafeteria. Determined to prove she's not a bad person when she's discovered, Samara proposes an experiment to prove that her DNA is not so different than that of good girl Lily. But when photo negatives of Samara's DNA are stolen, the authorities think Samara is the thief, and she, Lily, and science geek Nathan set out to find the person responsible. Ehrenhaft (Dirty Laundry) delves into major themes of science, religion, and destiny, but his tone is light and never preachy. Lily and Nathan occasionally take over the story's narration, which rounds out their characters, though Samara's voice remains most prominent. She ends up fitting in though not how she or her parents anticipated and readers will likely be heartened by her growth, discoveries, and newfound friendships. Ages 10 up.
More Books by Daniel Ehrenhaft
See All