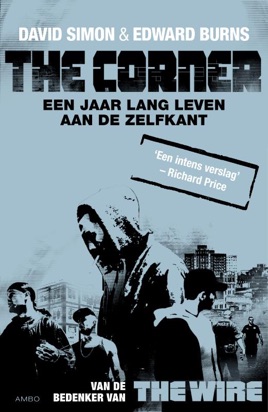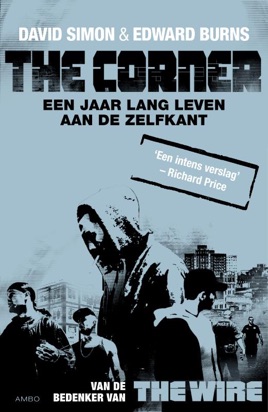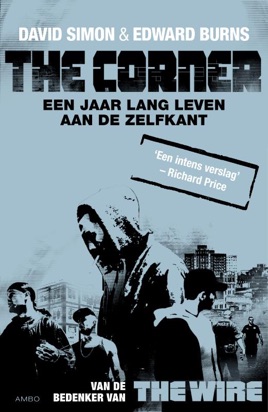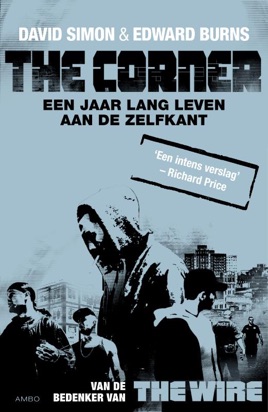 The Corner
een jaar lang leven aan de zelfkant
Publisher Description
>De beruchte straathoek van West Fayette en Monroe Street in Baltimore is een 24-uurs drugsmarkt die de economische brandstof levert voor een stervende buurt. Journalist David Simon en voormalig homicide-detective Ed Burns verbleven een jaar lang in de buurt.
Door de ogen van een gebroken gezin - twee aan drugs verslaafde ouders en hun slimme, maar kwetsbare vijftienjarige zoon, De'Andre McCullough - onderzoeken Simon en Burns de onbarmhartige werkelijkheid van de drugscultuur.
The Corner is een onthutsend verslag van een leven aan de zelfkant, en een fel realistisch portret van een buurt waar uitzichtloosheid troef is. Maar ook schetst Simon de veerkracht van mensen en laat hij zien hoe hoop, zorgzaamheid en liefde een onuitroeibare kracht vormen op een door Amerika opgegeven plek.
PUBLISHERS WEEKLY
In the authors' note, Simon (Homicide) and Burns, a retired patrolman and detective with the Baltimore Police Department, encapsulate their year-long (1992-1993) experience on a West Baltimore street corner interviewing drug addicts and watching children grow up too fast. They masterfully present a theater of the drug war as they follow four generations of the McCullough family, concentrating on 15-year-old DeAndre, who attempts to rise above the mistakes of his heroin- and cocaine-addicted parents but fails to escape the pressures of the street. Yet his story allows exploration of other issues, such as the history of the corner's drug activities and the attitudes of the police, the social workers and the high-school teachers who have all but lost hope for the area's children. Part family neighborhood portrait, part political-social analysis, the book conveys the feeling of helplessness of those who awake every morning thinking only of their "next blast" and the arrogance of those who condemn them for it. The loss of innocence chronicled here is summed up by a line from one of DeAndre's poems: "Hungry for knowledge, but afraid to eat." Photos not seen by PW.
More Books by David Simon & Ed Burns
See All