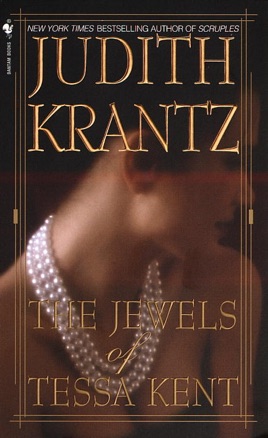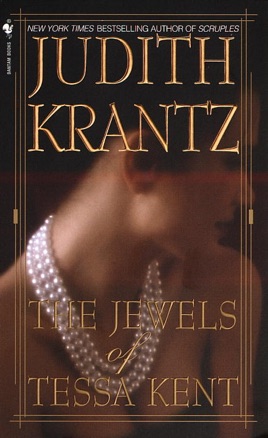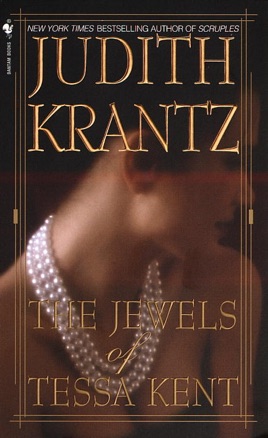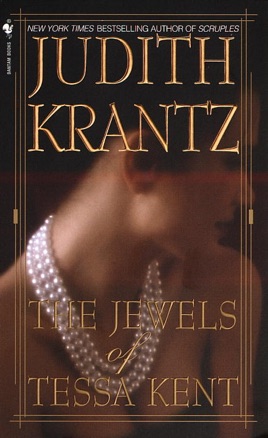 The Jewels of Tessa Kent
A Novel
Publisher Description
For the first time Judith Krantz has chosen to tell a story rooted in the shattering emotions of a mother-daughter relationship gone desperately wrong. The story unfolds on a classic Krantz background, a magic carpet of gorgeous entertainment and sumptuous events. Yet, at its core, The Jewels of Tessa Kent is an engrossing, deeply moving, and ultimately inspiring tale of two women bound by blood yet torn apart by their deepest emotions.

Tessa Kent, an exquisite and precocious fourteen, gives birth to an illegitimate daughter. Her parents, devout Catholics, raise the infant, Maggie, as their own child. At sixteen Tessa is discovered by Hollywood; by nineteen she's an international movie star. Maggie lives for her glorious "sister's" infrequent whirlwind visits. Maggie is a captivating, independent eighteen when she accidentally learns the truth. Mortally wounded, she breaks all ties with Tessa and starts to work at the famed Manhattan auction house of Scott & Scott.

Five years later, a life-altering crisis makes Tessa passionately determined to end this estrangement. An auction is the only way she can find to reach her daughter, an auction of the immensely valuable collection of famed jewels that represent all the love lavished on her by her late husband. Tessa promises Scott & Scott the auction on the condition that Maggie and she work closely together on the sale. For Tessa, her entire future now hangs on the hope of an almost impossible reconciliation.

The Jewels of Tessa Kent deals with the fascinating workings of an auction house; it's a revealing look at the inside of Hollywood stardom; but more than anything else, it's a story of feelings and family, of loss, mistakes, joy and redemption.
PUBLISHERS WEEKLY
From a strand of understated Tiffany pearls, bought with Tessa Kent's first earnings as an actress, to the flash of honey-green emeralds slung around her neck by her Aussie mogul husband, Luke Blake, Tessa's gems are the tangible sign of her stardom and power over men. But Krantz (who justifiably claims that this novel "beats with a bigger heart" than her others, most recently Spring Collection) digs beneath the surfaces she unabashedly celebrates and comes up with a few metaphorical diamonds. Chief among them is Maggie, the daughter to whom Tessa gives birth at 14. (In keeping with the contemporary mandate to remind readers that no condomless sex is safe, conception occurs even though young football hero Mark O'Malley doesn't penetrate Tessa's hymen.) Tessa's mother, dour Agnes Hovath, satisfies both her Catholic faith and her ambitions for gorgeous Tessa by bringing up Maggie as her own. Luke is so obsessed with the jewel of Tessa's virginity (surgically restored postpartum) that Tessa does not dare to claim Maggie as her offspring even when her parents are killed in an accident shortly after Tessa and Luke's wedding, hosted by the Rainiers in Monaco. Five-year-old Maggie is raised grudgingly by Luke's ineffectual stepbrother, Tyler, and his money-hungry wife, Madison. Only their son, Barney, cares about Maggie. In one of the novel's best touches, Krantz adroitly charts the gradual progression of the tykes' friendship as it evolves into camaraderie, lust and married love. But it's the relationship between Tessa and Maggie that is the moral proving ground and plot driver of the story. For all the Hollywood dazzle, sexy shenanigans, bobbing balloons of good fortune punctured by the stab of mortality, this is a romance of motherhood in all its full if tarnished glory. Major ad/promo; Literary Guild and Doubleday Book Club main selections.
More Books by Judith Krantz
See All